There are a few different ways to approve or deny affiliate requests.
To understand the difference between Instant and Delayed affiliate payouts, please refer to this article.
When approving affiliates, you will be given the option to approve/deny them for the individual product/funnel that they're requesting, or also approve/deny for ALL of your products/campaigns.
OPTION #1
Go to Affiliate > Affiliates.
Here, you will see all of your affiliates (inactive and active).

From here, you can locate all of the affiliate requests that you have not responded to.
Option #2:
 You can see all new requests here in the top notifications area.

Option #3.
Access all Affiliate Requests from your Mobile Device.
You will need to download the PayKickstart iPhone or Android Mobile App.
From within the app, locate the menu icon in the top right.  Tap the icon.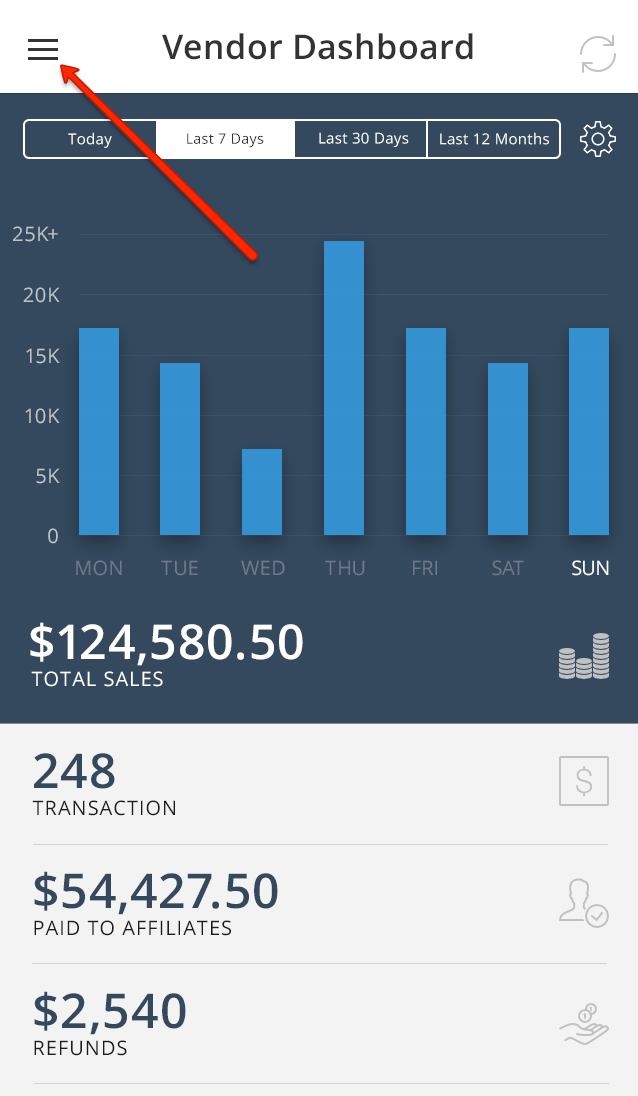 Locate REQUESTS.   All of your affiliates' requests will be found here.  With a slide and tap of your finger, you can quickly approve or deny affiliates, right from your mobile device!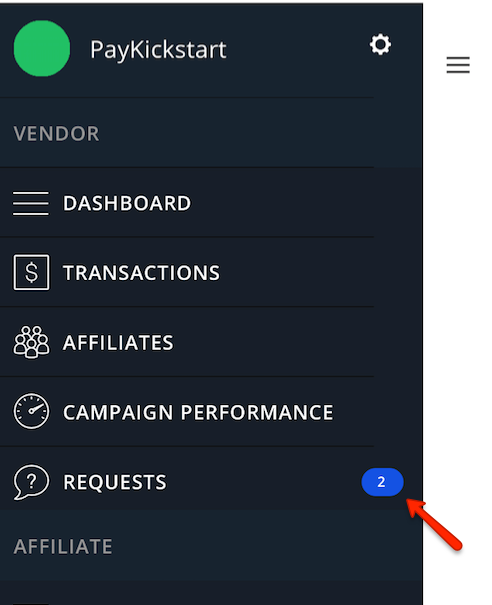 From here, you be taken to an Affiliate Requests screen.   To view the options of each affiliate request, slide to the right.   The options will appear.  Then tap on your choice.