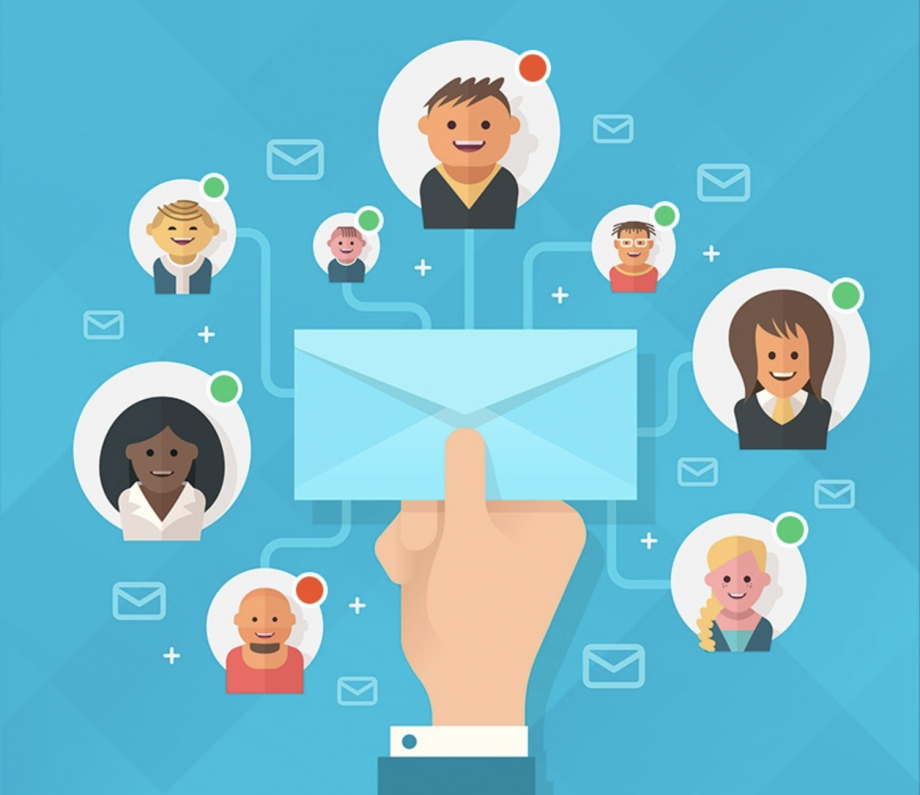 Your PayKickstart account(vendor plans) has event logs which were designed to help confirm that each customer has received all emails and integrated services are firing and delivering correctly.
These events checks include things like…
Membership Account Creation

Product Changes

Campaign changes

Webinar Registration

Email Notifications (Transactional)

Email Service Integration

Fulfillment

General Activity logs

Commission percentage overrrides

Integration changes

Coupons

And Many More!
Access Your Utility Logs
Activity logs: Activity logs now hold all events other than integration/IPN events. You can filter the logs to see product change events, subscription/transaction change events, User activity, campaign, funnel change events and much more
Integration/IPN logs: Will hold all integration/IPN events related to customer transactions
​

​
NOTE: By default, Activity logs will start on user logs. You can use the filter on the logs page(top right) to choose specific dates as well as the specific event type you are searching for and also filter for specific campaigns if needed.
User Events: Will show any events related to the user logging in or updating their profile settings.

​
Analytic Events: If working with analytic integrations like Chartmogul or Profitwell, this log will show you the specific analytic events by transaction.
Campaign Events: Will show changes made to campaigns and their settings.
Campaign Invoice Settings: If you are using specific settings for invoices in a particular campaign(See invoice article) This event log will allow you to see any changes made to those campaign invoice settings.
Commission Events: If working with affiliates, these logs will show changes made to related affiliate commissions for each transaction.
Coupon events: If working with coupons, these logs will show l changes made to coupons.
Funnel Events: Will show changes related to your sales funnels.
Funnel Product Events: Will show logs for changes made to specific products inside a funnel.
Funnel Price Override Events: Will show any price overrides added, changed, or removed for a funnel.
Facebook Audience Events: If you are using our Facebook Audience Builder tool, all related events for customers added to the audiences will be shown here.
Integration Logs: Will show when an integration was added or removed from the account.
Lead Events: Will show when a lead was added and also when the lead converted to a purchase.
Product Events: Will show changes made to product settings.
Product Auto-Responder Events: Will show changes made to auto-responder integration settings for a product.
Subscription Events: Will show changes made to a customer subscription.
Transaction Refund Events: Will show changes related to customer transactions and refunds.
Transaction Slack Events: Will show logs related to events sent to vendors via Slack integrations and related transactions.
Zapier Events: Will show logs for Zapier events for things like "subscriptions" which are not transaction-related events (e.g. subscription cancellation / reactivation).
integrations / ipn refer to transactions-based integrations or IPN events.
you will notice colored circles under "Status"
Green: All events were successful without issues.
Yellow: There was an issue with a related event and the transaction. The event may be ongoing or resolved.
Red: There was an issue with a related event and PayKickstart stopped attempting retries.
​

​
If you click on the blue edit icon, it will show you each of the events and whether it was successful or failed.  From there you can see exactly what the error was and retry the event and attempt to resend it to the customer.
​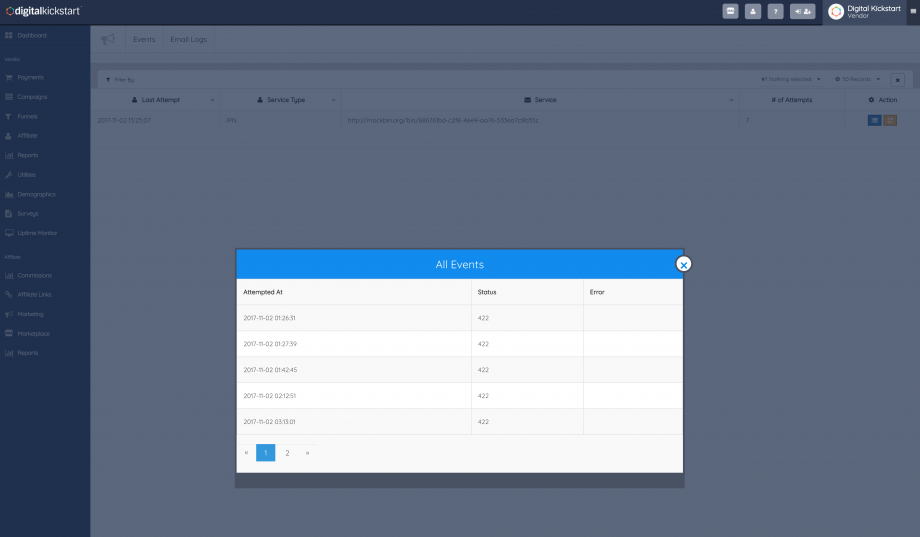 ​
 You will also be able to see all email logs related to the transactions if needed.
Via the email logs you can view the email sent to the customer and also retry the email if needed.
​


​
If you have questions or need help with your utility logs, you can contact us at Support@PayKickstart.com