Adding a coupon or discount code is easy.
PLEASE NOTE:
For now, coupons cannot be used with split-payments. We are working on this additional feature and plan to release it soon.
 At this time, a coupon can be associated to one campaign and all the products in the campaign. We are working on an option to use coupons with multiple campaigns and will release this ability during a future update.
First, click on Campaigns >> Coupons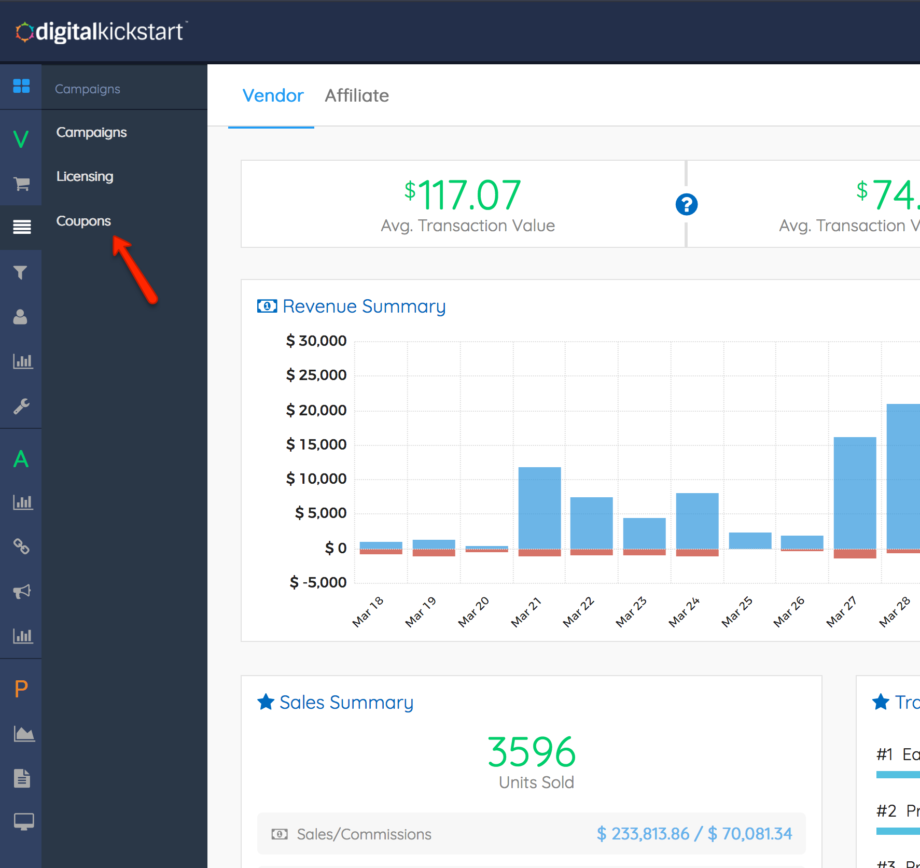 Second, click on "New Coupon".
When the modal displays, select the Campaigns and Product(s) of which the coupon should apply to.  Give the coupon a name for display purposes, then set if you want the coupon to be a Percentage or Flat-Amount off the product price.  Then choose if you want the coupon to apply one-time or recurring (for subscriptions only).
Then give the discount code a unique code that the customer will use at checkout.  Enter the percentage or price that will discount from the normal product price.
Optionally you can choose a start and end date that the coupon will be active.  You can also choose if you want the code to apply to the first transaction/charge, future rebills or all transactions.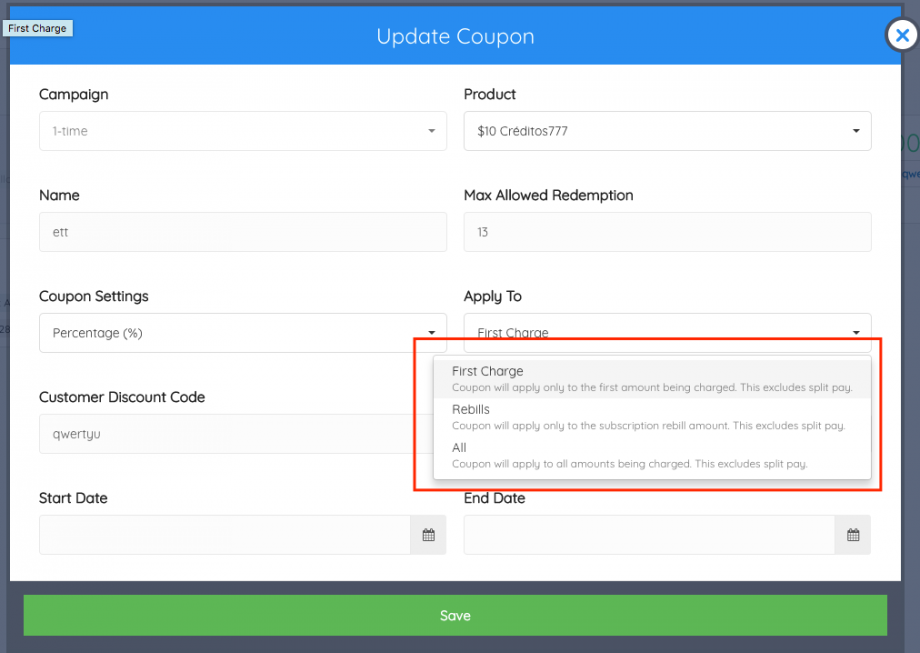 Once your coupon code is active, your checkout page will now have a "Enter Coupon" button on it, that will allow the customer to enter their coupon code and apply the discount you specified.