Many customers require a formal "invoice" with specific customer & vendor information, mainly for tax/accounting purposes.
First, go to the Campaign settings and set up the invoice options for all products in that campaign.
Auto-Attach Invoice: Adds the invoice to the customer's "On Sale" email automatically.
Use Platform Company Settings: If enabled, the campaign will use the company details found in the platform settings.
You can optionally add a unique Company Name, Address and Tax ID to use for this specific campaign and products.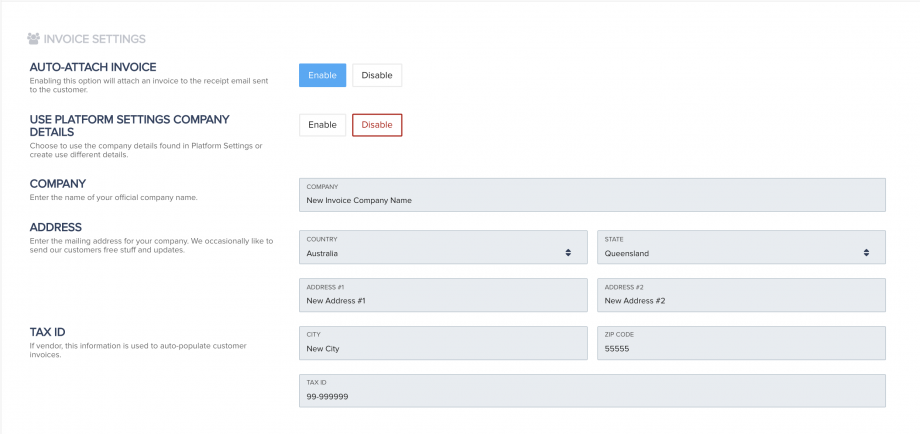 ---
If you need to download or send an invoice to a customer manually, go to "Payments" >> "Transactions" (search for the transaction) and click on the button that says "Invoice".

You will have two options: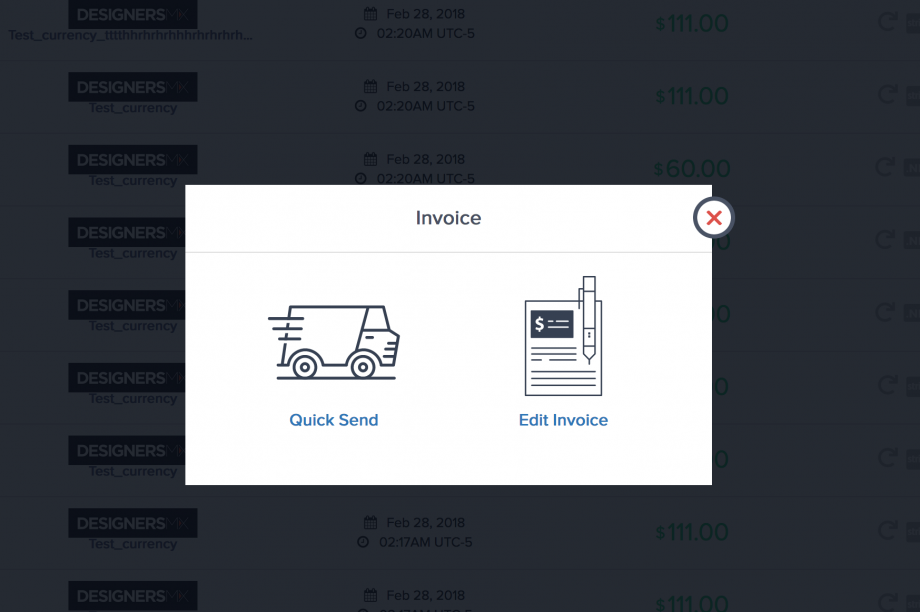 Option #1 is a "Quick Send" which sends the pre-configured invoice to the customer's email.
Option #2 is "Edit Invoice" which allows you to fully customize the invoice in our Invoice Builder.
Once inside the Invoice builder, you will be able to show/hide certain blocks or elements, also be able to hover over any of the text – to make any specific changes requested by the customer.  You can also add any Invoice Details at the bottom.
You can specify a different email to send the invoice to AND/OR export the invoice to PDF.
Note: Your company details that are automatically added to your invoice are taken from your platform settings, or campaign settings based on your selection when setting up the campaign.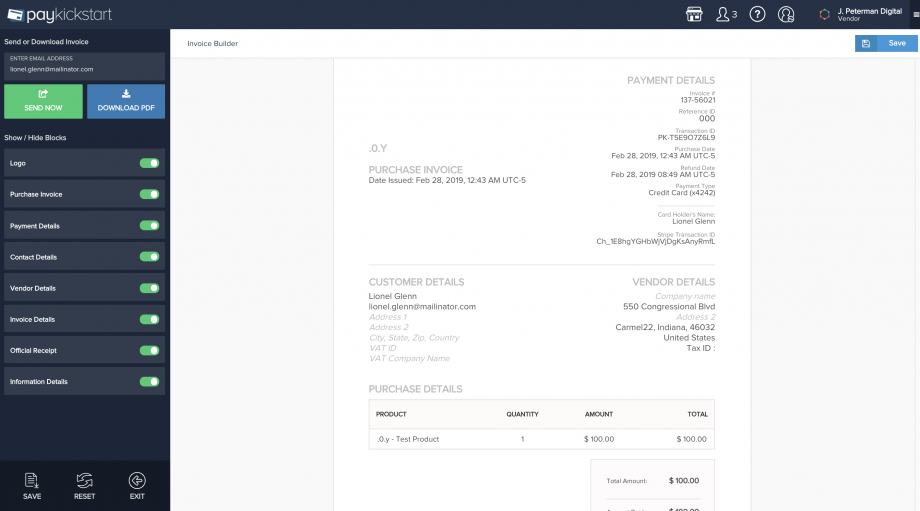 ---
NOTE: If the product purchased by the customer includes VAT settings, the VAT amount and information will be shown on the customer invoice.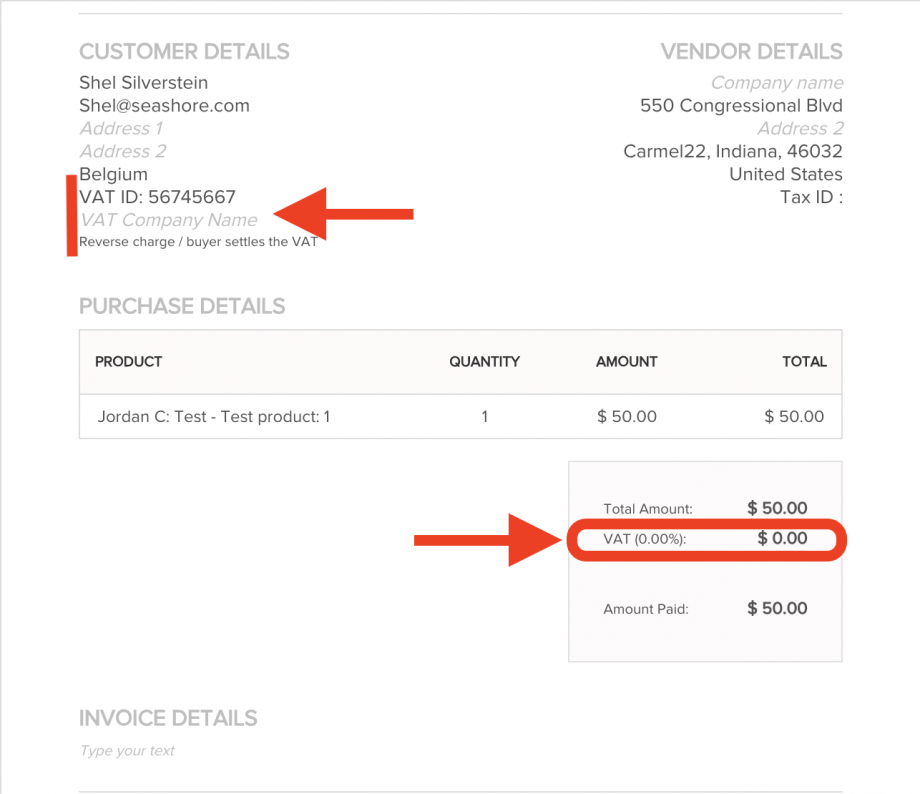 ---
---
NOTE: Depending on the buyer notification, you also have the ability to add a shortcode to the customer's email notification to insert the invoice link if needed.
For more information on Email notifications, please see: http://support.paykickstart.com/knowledge-base/editing-transactional-email-templates/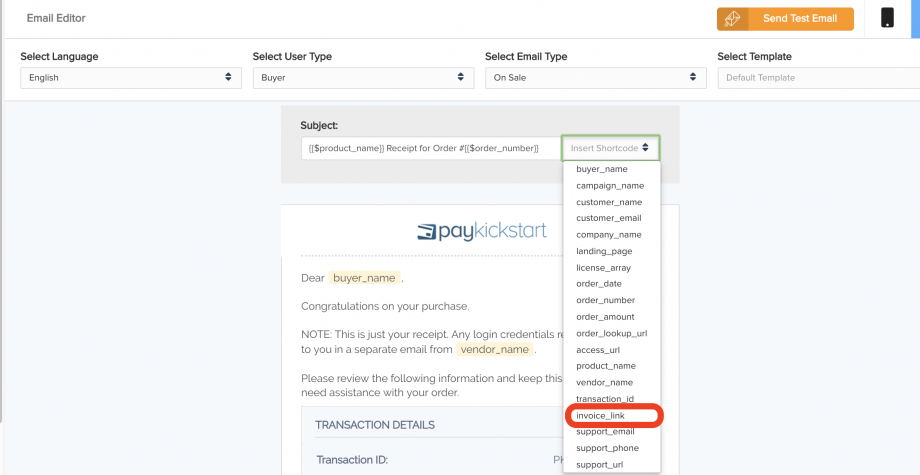 NOTE: If you are using an SMTP option for the campaign, invoice emails would be sent using your SMTP platform. To learn more about using SMTP options, click here: https://support.paykickstart.com/knowledge-base/integrating-with-3rd-party-platforms-for-transactional-email-notification-delivery/