We take privacy very seriously at PayKickstart.
As part of our commitment to security, we have designed the PayKickstart Suspicious 2FA Login Feature which works to keep your personal account protected from unauthorized logins.
If PayKickstart detects suspicious logins for your account, it will lock the account and send an email to the account email address. Included in the email, you will find a 6 digit unlock code that you will need to enter and unlock the PayKickstart account.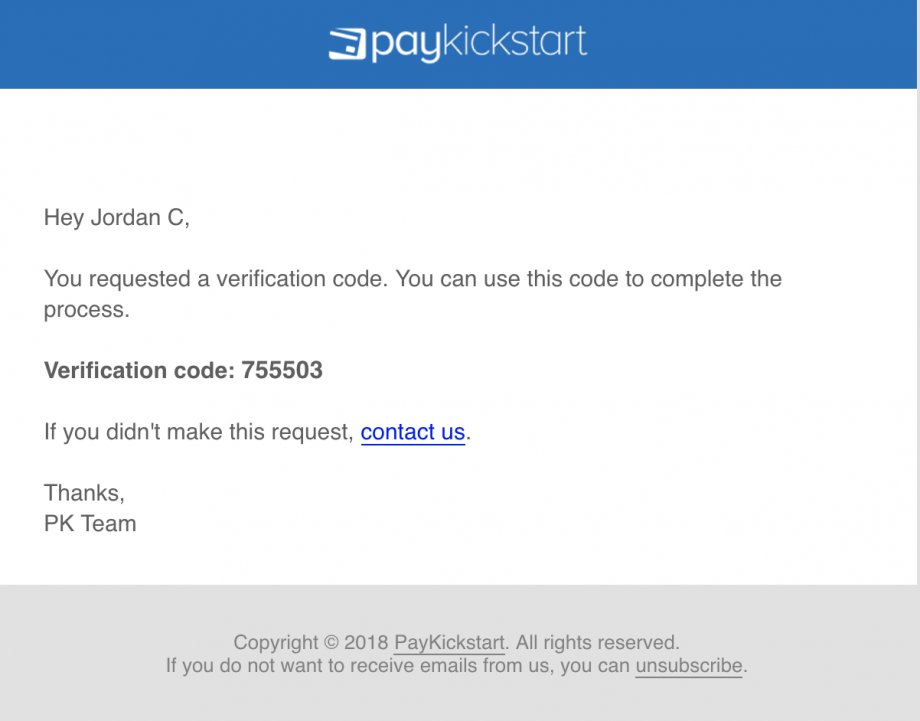 Once you enter the verification code, your account will be unlocked and you can continue as normal.
NOTE: The 6-digit code is valid for 10 minutes. If the code has expired by the time you enter it onto the lock screen, Paykickstart will trigger a new code to be reissued and sent to you via email
NOTE:  for companies with multiple users logging with the same vendor account credentials, we advise that you set up user accounts for each user to avoid issues with the verification system.
For more information about managing your Two-Factor Authentication(2FA) options, please see this article: https://support.paykickstart.com/knowledge-base/managing-two-factor-authentication-options/
If you have further questions regarding the Suspicious Login 2FA feature and your account, please submit a support ticket at Support@PayKickstart.com