If you are looking into managing your Two-Factor Authentication options, you would access the My Profile section, located in your profile's dropdown menu at the top right corner of your PayKickstart dashboard.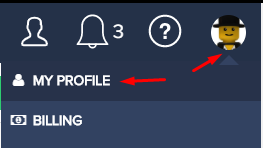 Next to the Two-Factor Authentication section, you will have the ability to choose the Mode and the Provider of your authentication code.

For the Mode you can choose between:
Disabled (Not recommended, 2FA will be disabled for your account)
Standard (Default option, the 2FA would trigger in case your location changes)
& Strict (2FA will trigger any time you are attempting to login)
For the Provider, you can choose to authenticate via:
Email
or via Google Authenticator.
If you have selected email as an option, you will receive an email including your verification code to access your account.
---
In case you wish to authenticate via the Google Authenticator app, select it as the option and click on the Set Up button:

A pop-up will appear and you will be able to connect your Google Authenticator app via a unique QR code, or by entering the encrypted code you received into the app: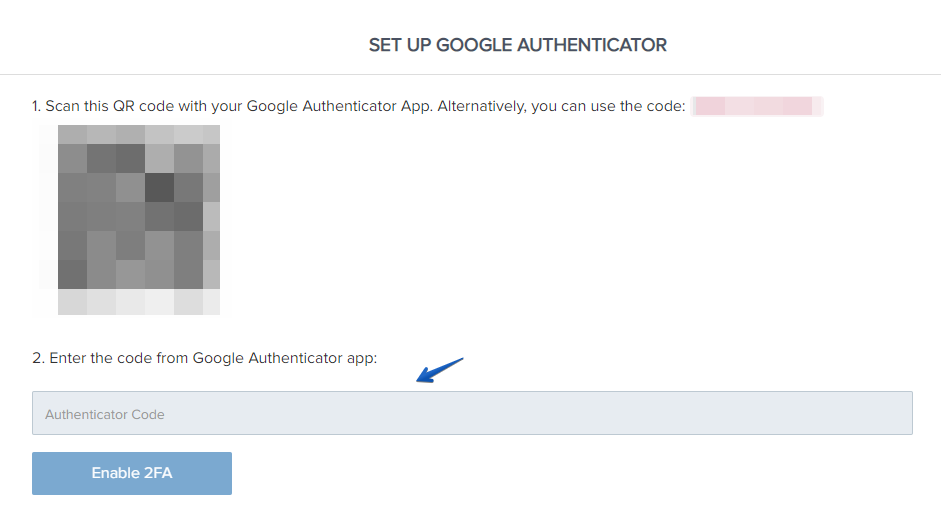 In the 2nd step, enter the code you received within your Google Authenticator app, and you will be able to authenticate your account access via Google Authenticator going further.