If you have existing Stripe subscriptions that you would like to import into PayKickstart, you can do this via our Import wizard.
Step 1:  Connect your payment gateway inside PayKickstart.
Step 2: Go to Utilities >> Import Subscriptions
Select the Payment Gateway and the account where those subscriptions are located.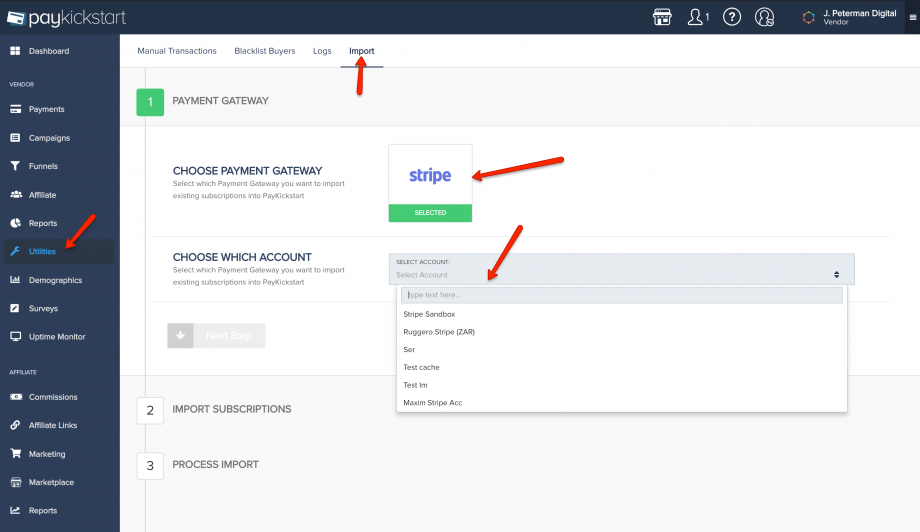 Step 3: Select the plan or plans in the Payment Gateway that you are looking to import.  Then map the Payment Gateway plan with the PayKickstart product.
Important:  You must first have the PayKickstart product created before mapping the Payment Gateway plan.
Important: The price and next billing date that will be used will be whatever the customer agreed upon in your Payment Gateway, not the price you set in PayKickstart (if the prices are different).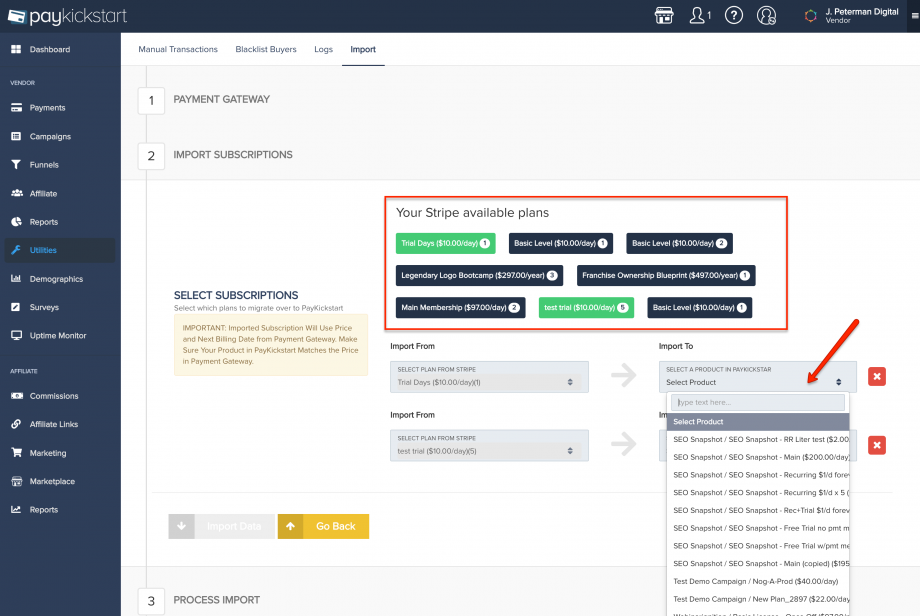 Step 4:  Click Import Data.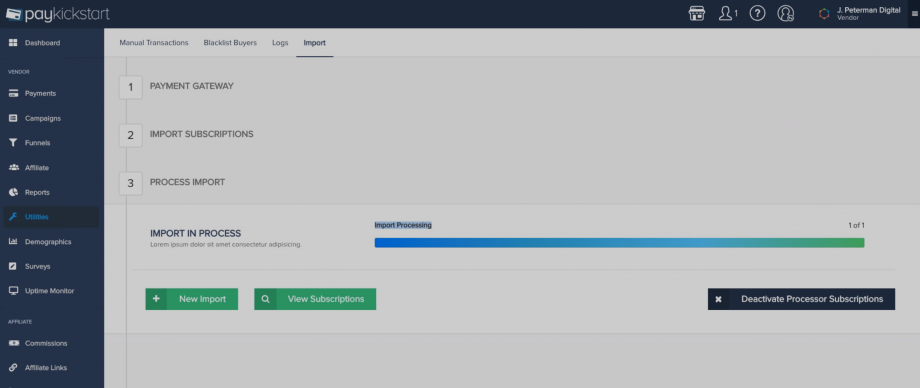 Step 5: Then click "Deactivate Processor Subscriptions".  This will cancel the subscriptions in the payment gateway and allow PayKickstart to manage the subscription moving forward.