First you need to apply for a Braintree account.
Select the country your business is located and complete the application process.
https://www.braintreepayments.com/country-selection
* If you have any troubles with getting approval please contact our support team.
Integrating Your Braintree Account
To integrate with your Braintree account, you will need the following 3 things:
Private key
Public key
Merchant ID
1.  To gather this information, login to you Braintree Control Panel.
2.  Navigate to Account > My user

3.  Under API Keys, Tokenization Keys, Encryption Keys, click View Authorizations
If no API keys appear, click Generate New API Key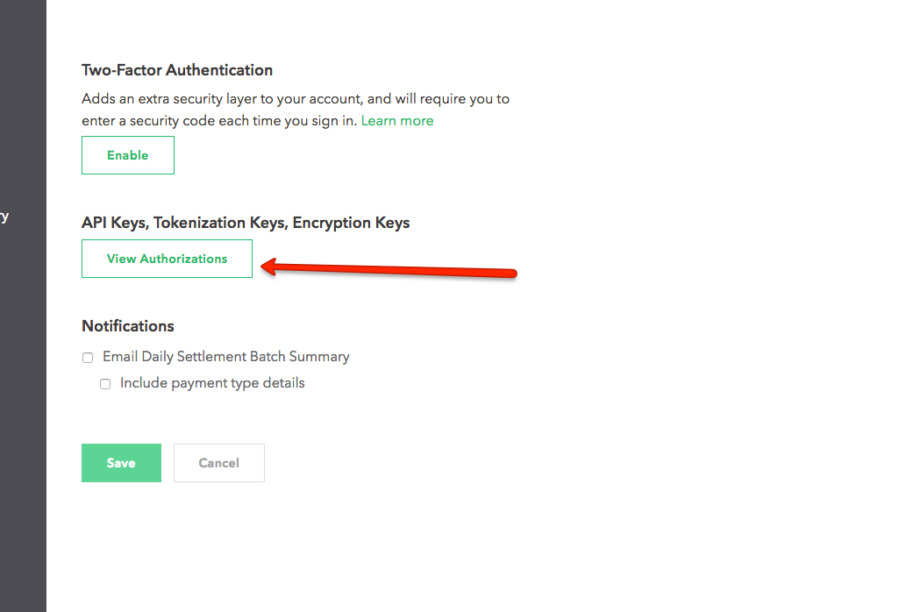 4.  Click View under the Private Key column to see your public key, private key, and merchant ID.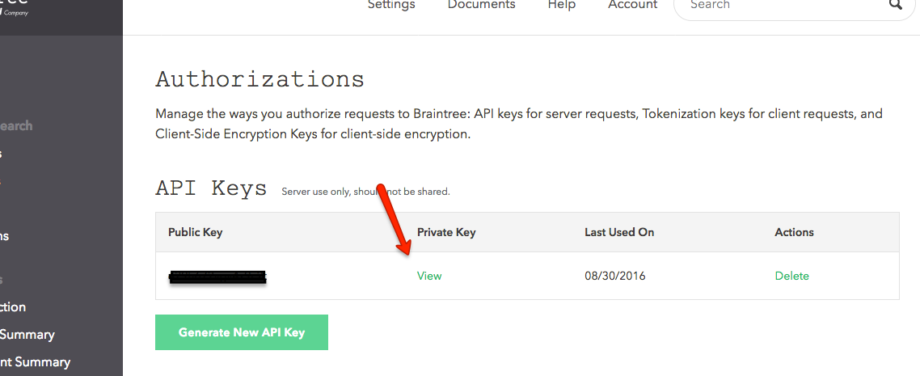 5.  Go back to PayKickstart, and enter those details by going to Integrations (top right menu) >  Payment Integrations.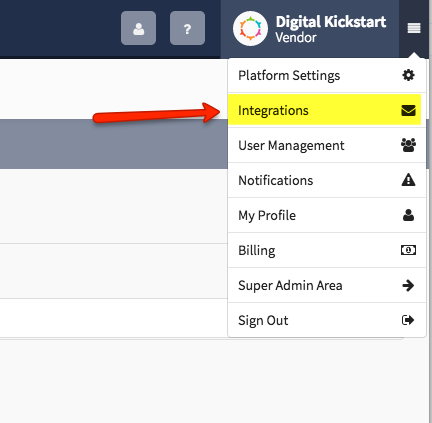 6.  Add New Integration > Select Braintree >  Enter your details and click Connect.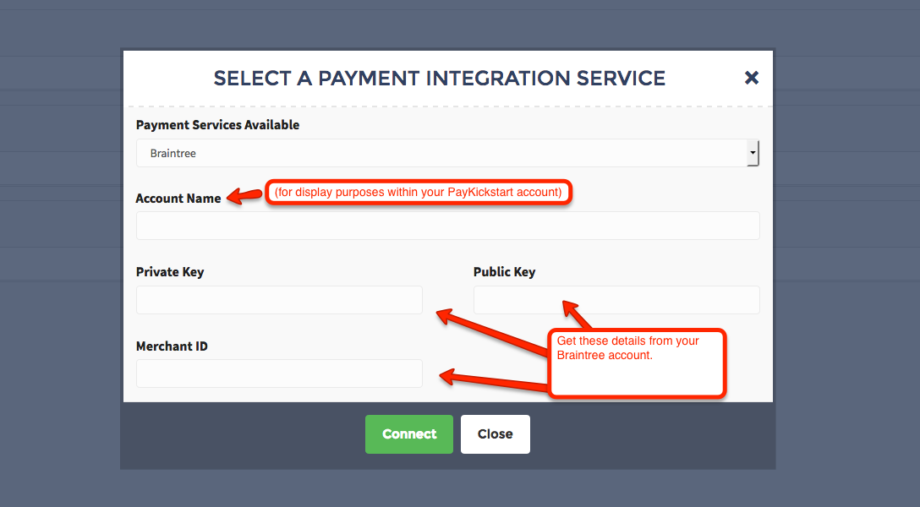 Enabling Braintree to accept Paypal payments
If you want to use Braintree to accept Paypal payments, you have to enable that option inside of your Braintree account before Paykickstart can process Paypal payments through Braintree for you. Please follow the instructions in their documentation to do this.