The checkout page builder allows you to customize the checkout page for each product.  It can be found under the vendor navigation, under "Campaigns" >> Edit Product >> Under Step 2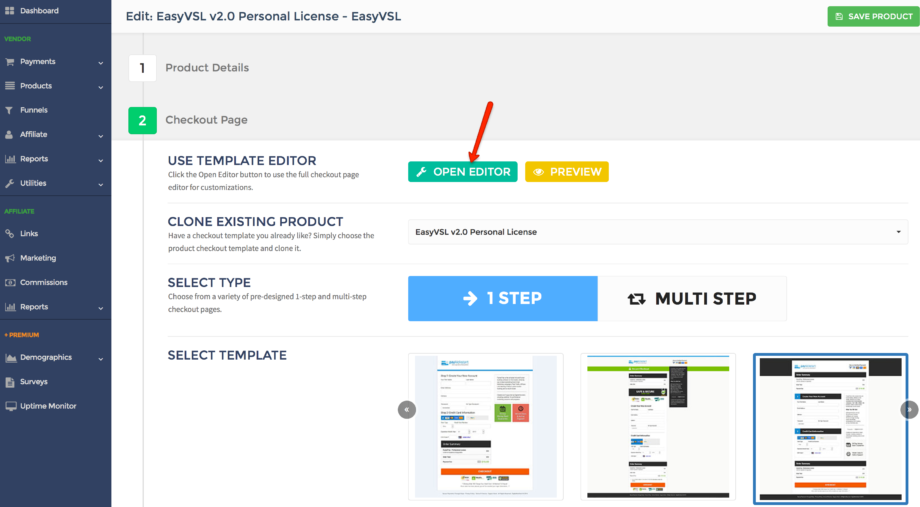 You do have the option if quickly customizing the page WITHOUT opening the editor OR by clicking "Open Editor" it will open the full editing options in our builder.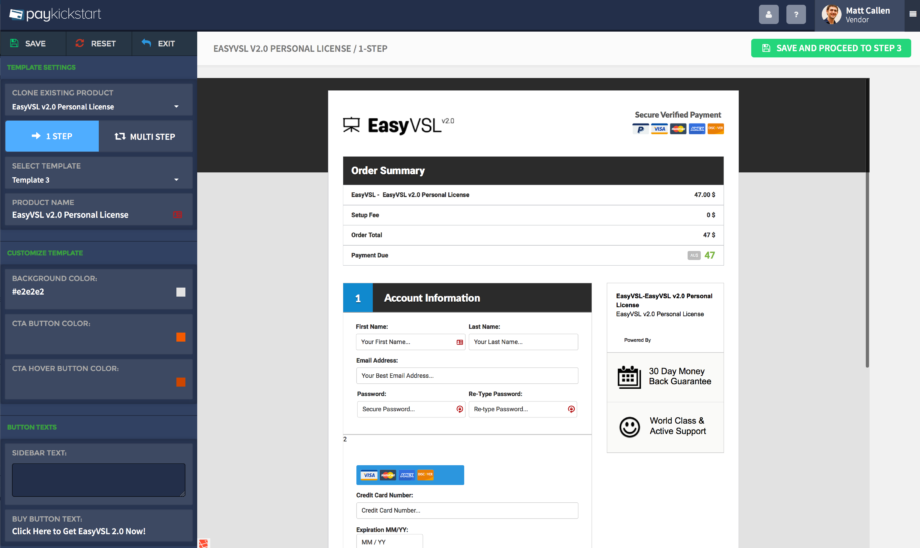 The left side is where you can make your edits to the checkout page.  The right side will show you a live preview of what the checkout page will look like.
If you would like to clone the existing checkout page options from another product, simply select the product under "Clone Existing Product".
*Note: The Logo on the top left of the checkout page is pulled from the Campaign options.
If you would like to use Checkout Widgets instead of Checkout Pages, please click here.