Vendors have the ability to embed videos via the template editor if they would like to add a video to their checkout page.
Inside the template editor will be a video option to embed the video to the checkout page via iframe.
Please Note: Video options are not available for Legacy Templates: Default – Pretty Press.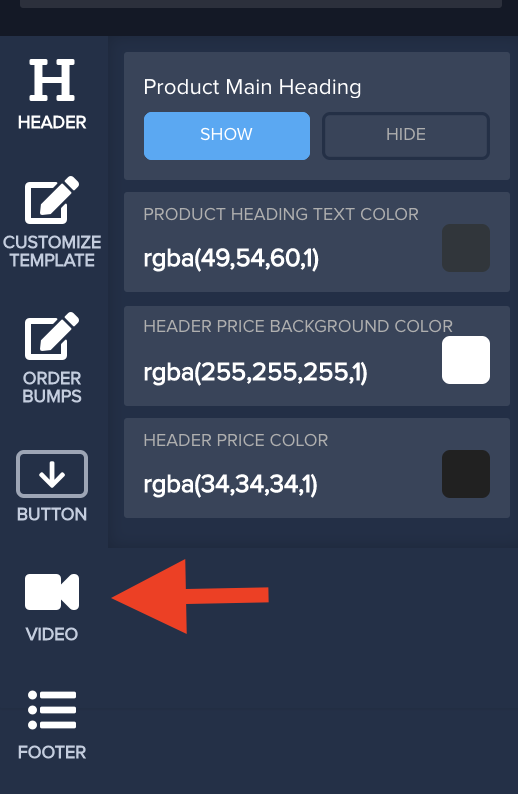 Video Title: This will show or hide the video title
Embed Video: Here you add the embed code for the video. Embed codes can be found via the video platform you are using.
Video Placement Type: Choose if you want the video in a fixed position on the checkout or floating on the page.
Video Placement: Choose where on the page to show the video