PayKickstart Sales funnels work in a downward flow of the customer purchasing the main product, then being offered up/downsell products based on their purchase or denial of the previous upsell product.
Sales funnels can be as simple as 1 main product or have many up/downsells.
Customers will purchase the main product from your site, then be sent to the product landing page(website page) for the next upsell product in the funnel.
The customer can then purchase the upsell and be sent to the next upsell or they can deny a purchase and be sent to a downsell.
If you do not want to offer an upsell or downsell on a specific level of the funnel, leave that section blank. If the customer reaches that specific section with no set product, they will be sent to the thank you page and complete the sales funnel.
After the customer completes their path in the sales funnel, the customer will reach the thank you page.
Below is a video and additional tips to help your set up your sales funnels.
Helpful Tips:
#1:  After purchasing the main product in the funnel, the customer will be sent to the landing page URL used for the next product in the funnel.

The URL used to redirect the customer will be the "Landing Page URL" in the product settings for the upsell product.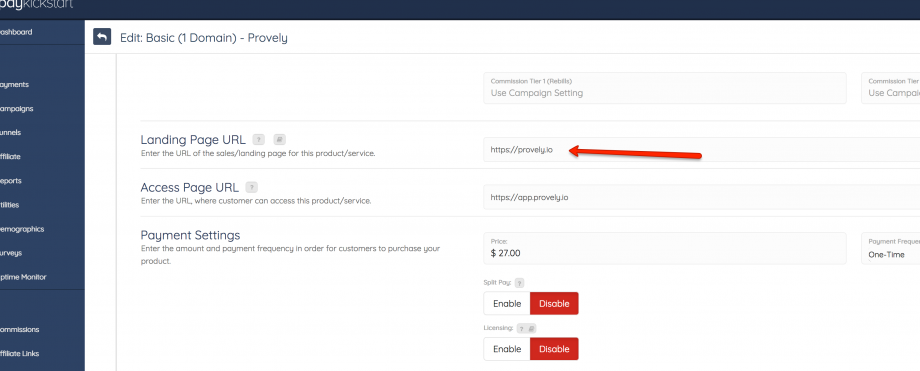 ALTERNATIVELY, we have an advanced override feature that will allow you to change the sales page URL for that step for that particular funnel (so you don't have to duplicate products if you create lots of different variations of your funnel.
https://support.paykickstart.com/knowledge-base/funnel-override-settings/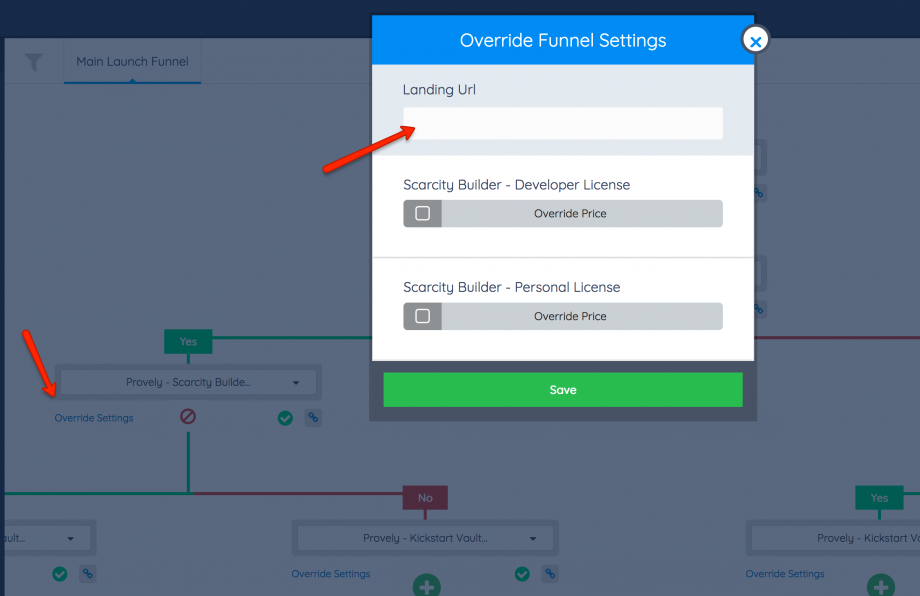 #2:  Note: If you happen to use the same upsell/downsell product multiple times in your funnel, you need to clone that upsell page, and use the new page as the override landing page URL.
https://support.paykickstart.com/knowledge-base/funnel-override-settings/

This will allow you to offer the same product on different parts of your funnel while using a unique landing page URL for that specific product offering to keep sales funnels contained.
#3: A funnel is linked to a CAMPAIGN, which means the main/front-end product MUST be part of that Campaign.  However you can use/select other products from other campaigns as upsells/downsells.
#4: Each sales funnel offers a funnel tracking script to properly record unique visits and other reporting metrics.

The tracking script code should be added before the closing </head> or </body> tag on any landing page(web page) you have added a PK checkout link or embed form to.

<!– Paykickstart Tracking Snippet –>
<script type="text/javascript" src="https://app.paykickstart.com/tracking-script"></script>
<!– End Paykickstart Tracking Snippet –>