For payments accepted through a credit card or other means other than Paypals adaptive/instant payment, those commissions will need to be manually paid out.
The most convenient way to payout your affiliates is using the Paypal Mass Pay option.
To do this:
Step 1:
Click on Affiliates >> Payouts, then click on Manual. You can then sort by transaction or by affiliate depending on how you are looking to payout those commissions.
* Note: If you see an exclamation point next to their name, that means the affiliate has not provided/linked a Paypal account with their PayKickstart account and will need to be paid out by other means.
Click on each transaction or affiliate that you want to pay.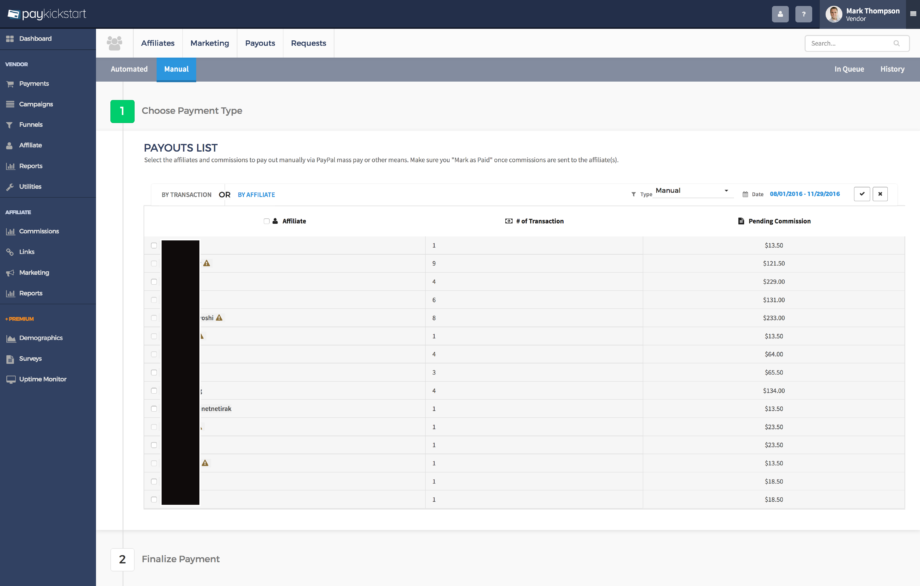 Then click on Finalize Payment. You will then Download the File (Standard CSV). DO NOT "Mark as Paid" until you have sent payment.

Step 2:
Log in to Paypal and go to: https://www.paypal.com/merchantapps/appcenter/makepayments/payouts
If this is your first Masspay, you will need to Apply to PayPal Mass Pay.
After enabling PayPal Mass Pay go to : https://www.paypal.com/payoutsweb/batchFileUpload
Click to upload using "Web Interface".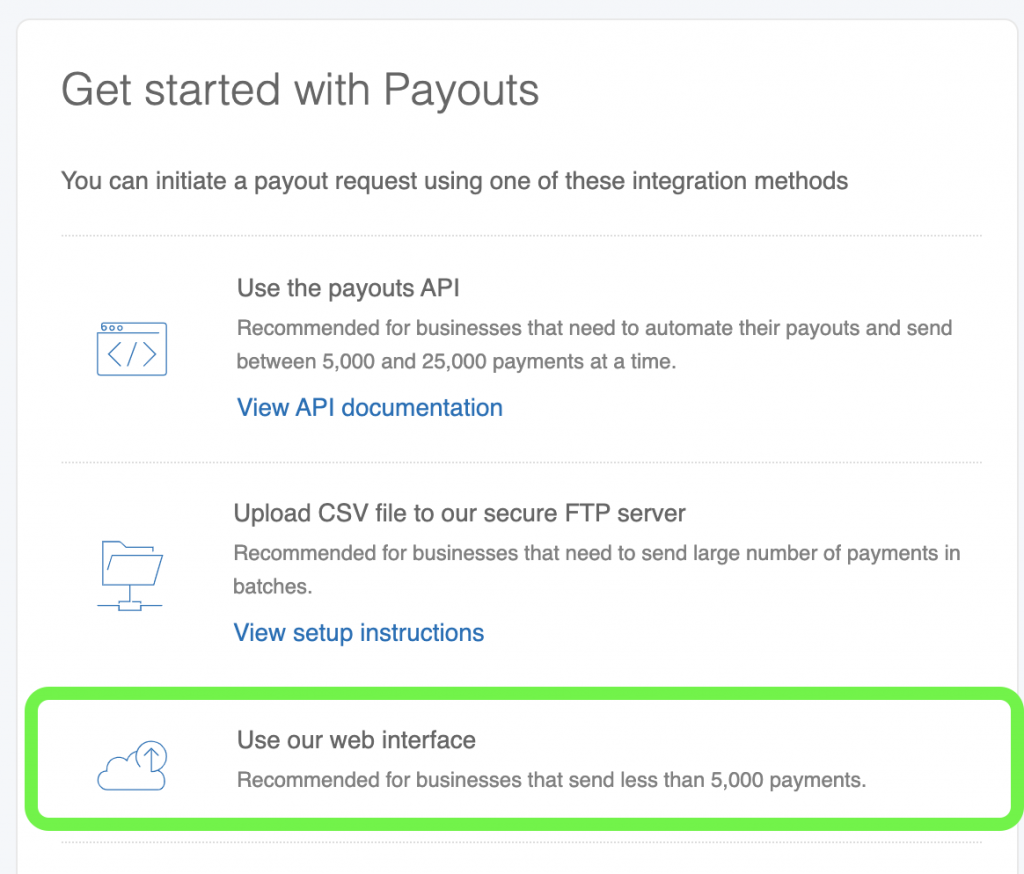 Take the CSV we provided and upload to Paypal.
Review and send payment. Make sure you have enough funds in your Paypal account to cover the total payment.