Follow the steps to integrate Teachable with PayKickstart:
Step 1: First, you need to have a Course in Teachable.
Step 2: Then, create a Campaign and add a Product in PayKickstart for that Course.
Step 3: Create a Test purchase for that Product in PayKickstart.
Step 4: Now, you can integrate Zapier with PayKickstart. Make sure to add the webhook from Zapier in your PayKickstart Campaign or Product (if you've got multiple products in that campaign).

Step 5: Once Zapier and PayKickstart are integrated, you can create a Zap which will trigger an action if a new order is placed through PayKickstart.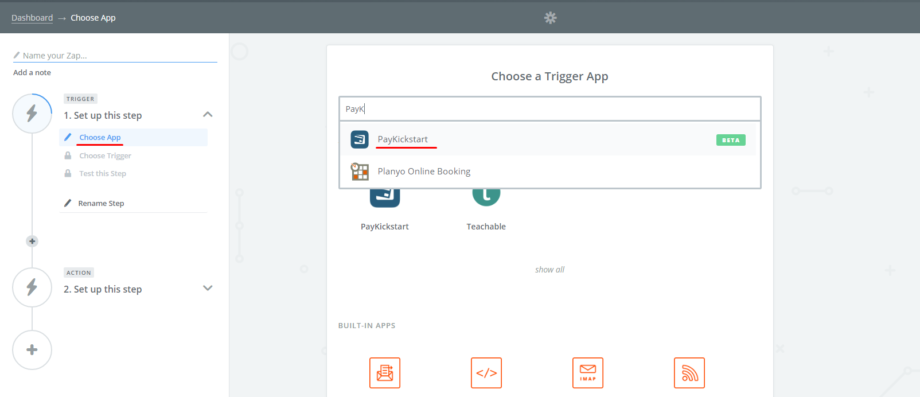 Searching and Selecting PayKickstart as the Trigger App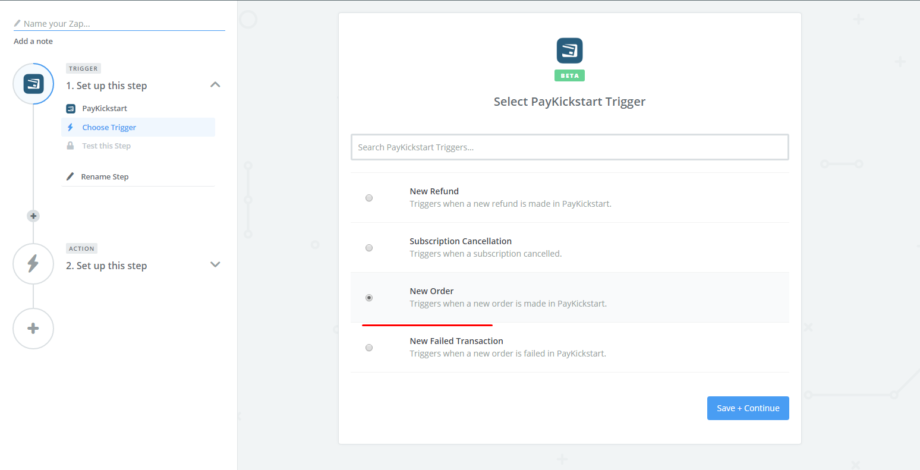 Selecting a Trigger for a New Order taking place through PayKickstart
Step 5: After clicking on Save + Continue button, you'll see a screen to test your PayKickstart Trigger by fetching an existing order.  Remember we already created a Test order in Step 3 for it. Click on the Fetch & Continue button as shown below.

Step 6: Now, you need to create a Filter for that Zap because you want the Zap to only run when a certain product inside your PayKickstart Campaign is bought. So click on the Zapier Utilities and then on Filter as shown in the following image: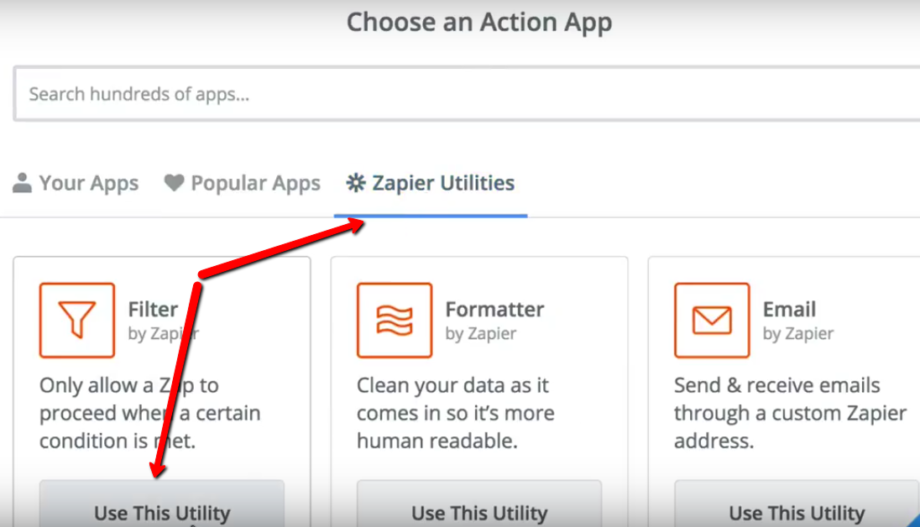 Step 7: Now, create a filter for the product as shown below and click on the Continue button. Please note that my product name in PayKickstart contains 'Teachable' text. So I've entered that text in the following image:
St

Step 8: Finally, you can create a new action to Enroll Users with Teachable integration Zapier has to offer. Please refer to the following article for more information: https://zapier.com/help/teachable/#supported-actions