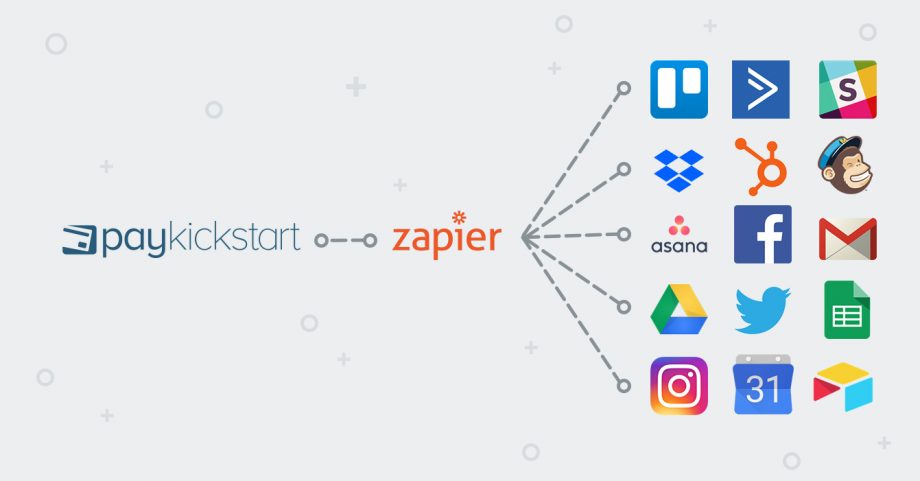 Below are the instructions on how to integrate Zapier with PayKickstart.
*NOTE: The PayKickstart Zapier integration is ONLY available for Professional or Premium vendor plans with access to PayKickstart API keys. 
Step 1: Connect PayKickstart to Your Zapier Account
First, make sure that you have a Zapier account.  Need an account?
After,  click this link and accept the private invitation to PayKickstart Zapier integration.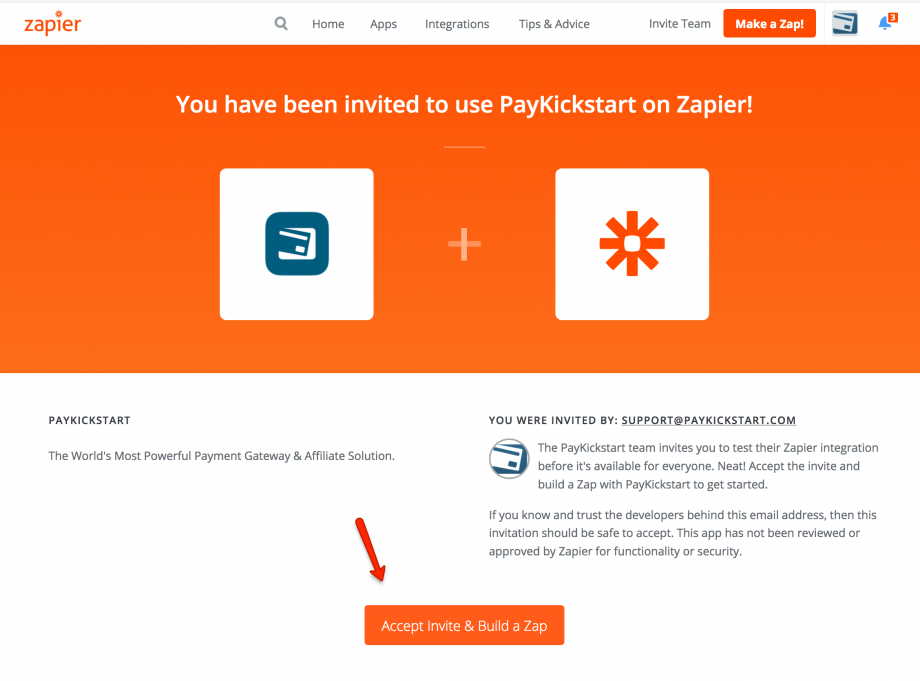 Then visit "Connected Accounts" inside of Zapier, and connect your PayKickstart account to Zapier.
Step 2: Add Your PayKickstart API Key in Zapier
In Zapier > My Apps, connect with Paykickstart 1.0.2 and add your API key.
Please ensure you are using PayKickstart 1.0.2 or higher.
Your API Key can be found in the top right navigation "Platform Settings" of PayKickstart. 


Step 3: Create a Zap
Create a Zap using one of the available trigger events…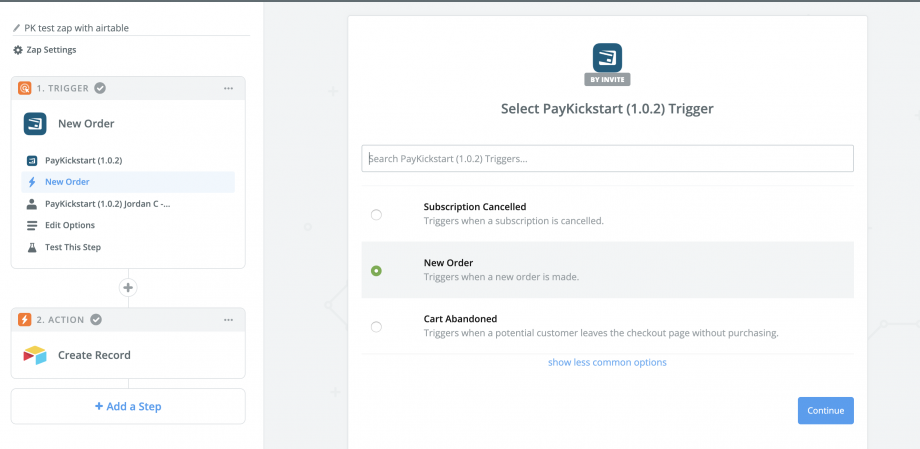 Step 4: Select the Campaign and Product to Apply Zap To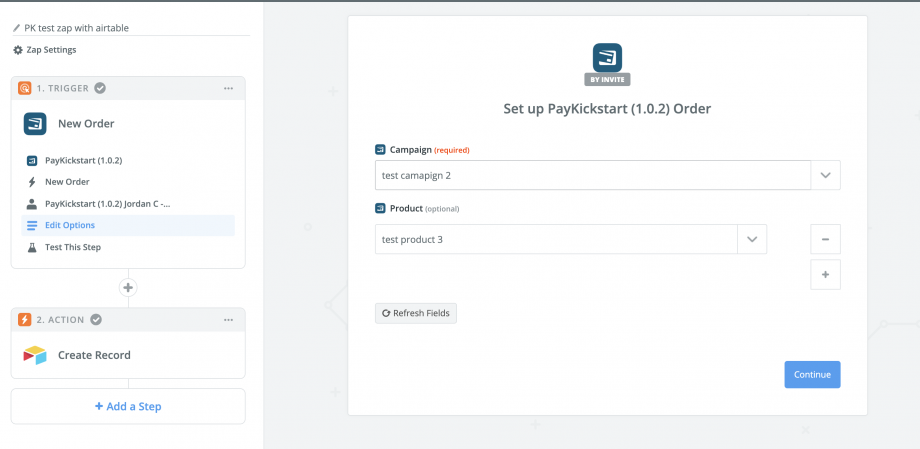 Step 5: Choose Your App to Integrate With
Follow the steps provided by Zapier then choose the data you would like to pass to the 3rd party you are using.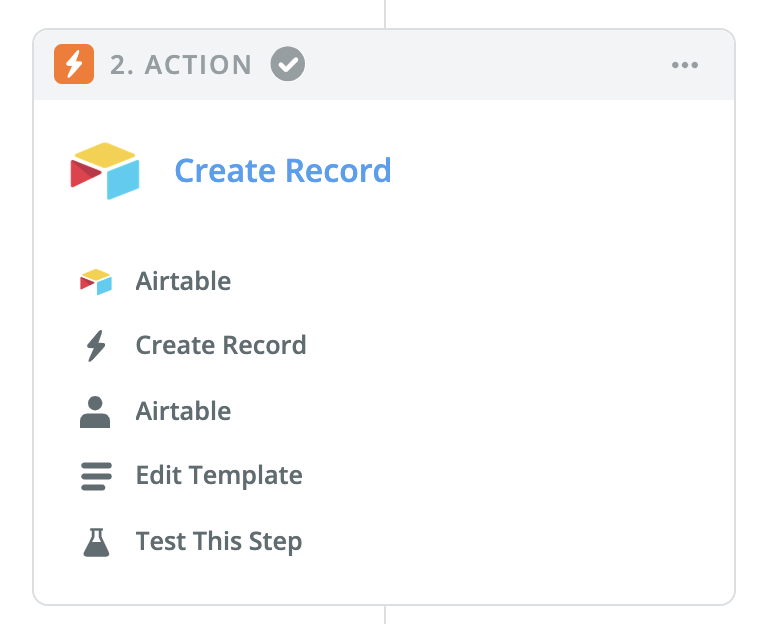 Now you can create new zaps/actions with the over 750 different integrations Zapier has to offer.