Vendors can lookup a specific affiliate's unique tracking link for any of the Campaigns owned by that vendor.
Go to Affiliates in the vendor navigation.  Then click on the Link icon for the affiliate you want to see.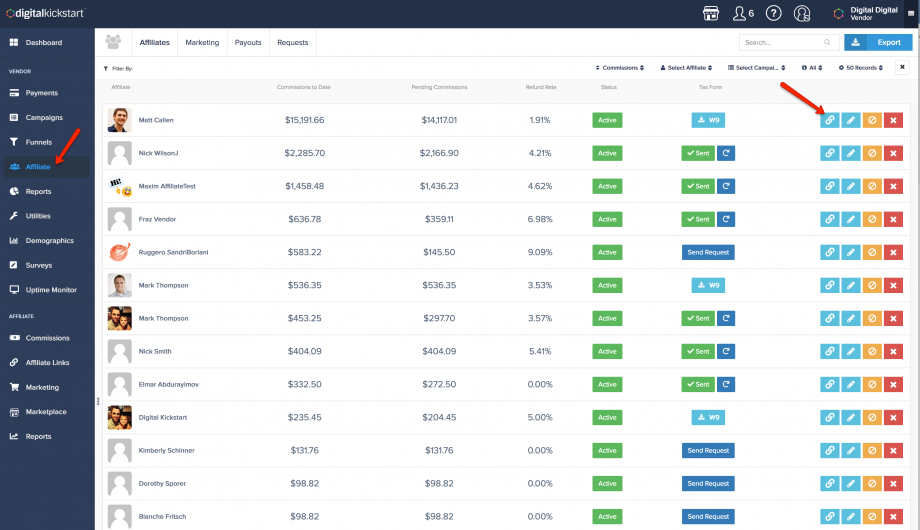 It will display all of their affiliate links, as well as the ability to add a unique tracking link associated with one of your campaigns.

If you want to create a New Link for an affiliate, after clicking the New Link button you will see a pop-up modal.  Select the Campaign & Funnel the link should be associated with, then give a unique name for identification purposes and what URL that tracking link should redirect to.