When a customer makes a typo during the checkout process or needs to update their customer details, you can go in and edit/update their customer information.
There are two ways to do this…
Option 1: Go to Payments >> Transactions/Subscriptions and open the details modal.  From there you will be able to hover over the editable field and click on it to make it editable.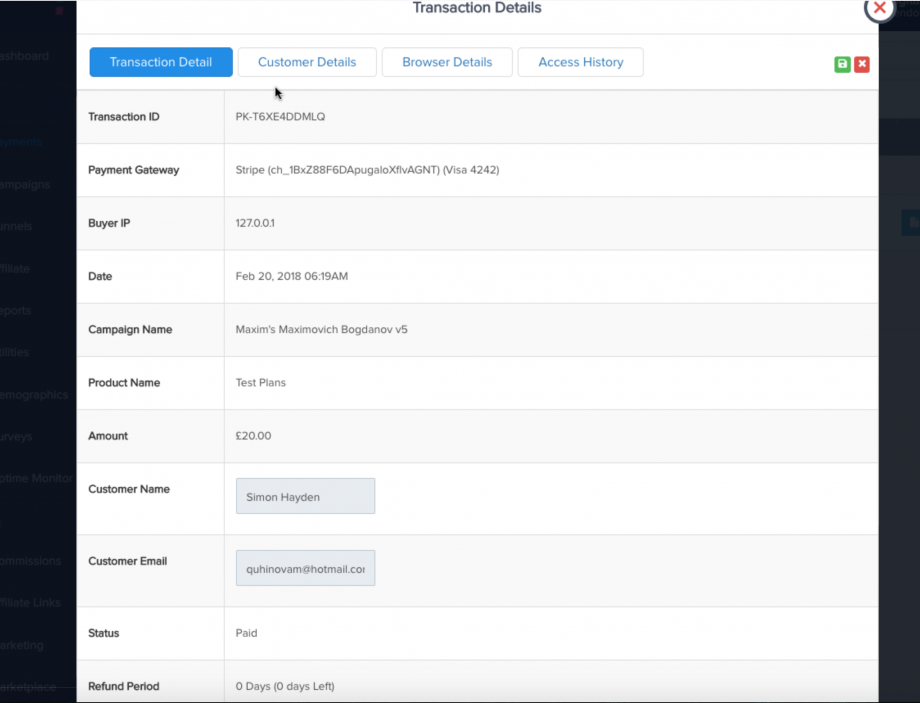 Option #2:  Go to Payments >> Customers and edit the customer information there.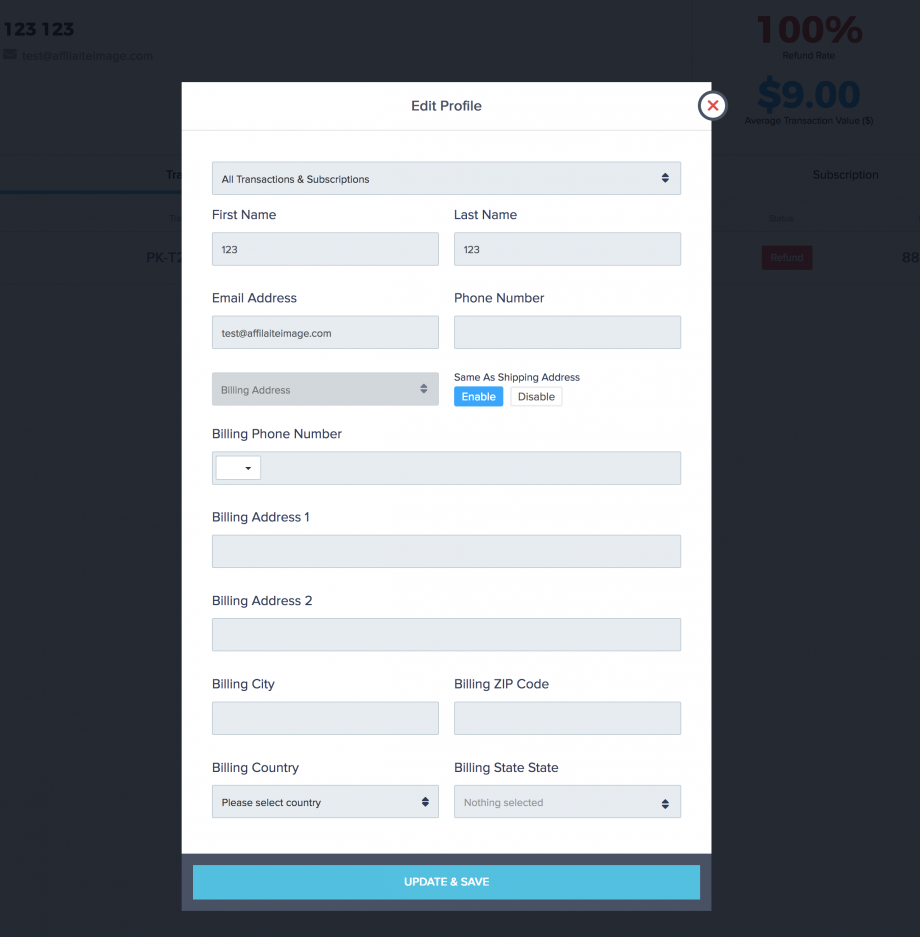 Optionally you will have the option to refire all transactional events (email, webinar, membership, fulfillment) so the customer receives all of their logins and access to their proper email address.