To manage your PayKickstart billing, login to your account members area.
Then, go to the top right menu >  Select "Billing".
​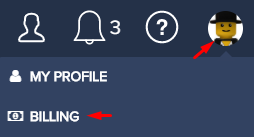 Then click on "Change Plans" and you will see an Upgrade or Downgrade button depending on what plan you are currently on.  You have the ability to pay Monthly or receive a 20% discount if you pay yearly.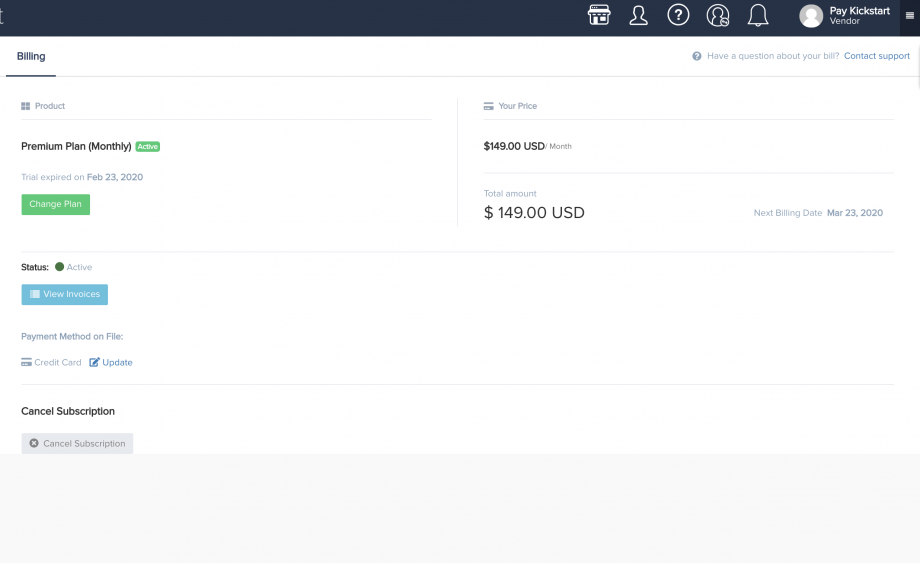 There is also a place to cancel your plan if you choose to.
Please note that if you cancel your plan, you will no longer be able to process future transactions or rebills for any previous subscriptions.