IMPORTANT:
The PayKickstart API has a limit of 100 calls/requests per minute.
Available for Growth, Scale and Enterprise vendor plans.
You can locate your API key by going to the Configure menu and choosing "Platform Settings".
For security reasons your API key will not display until you hover over the field.
​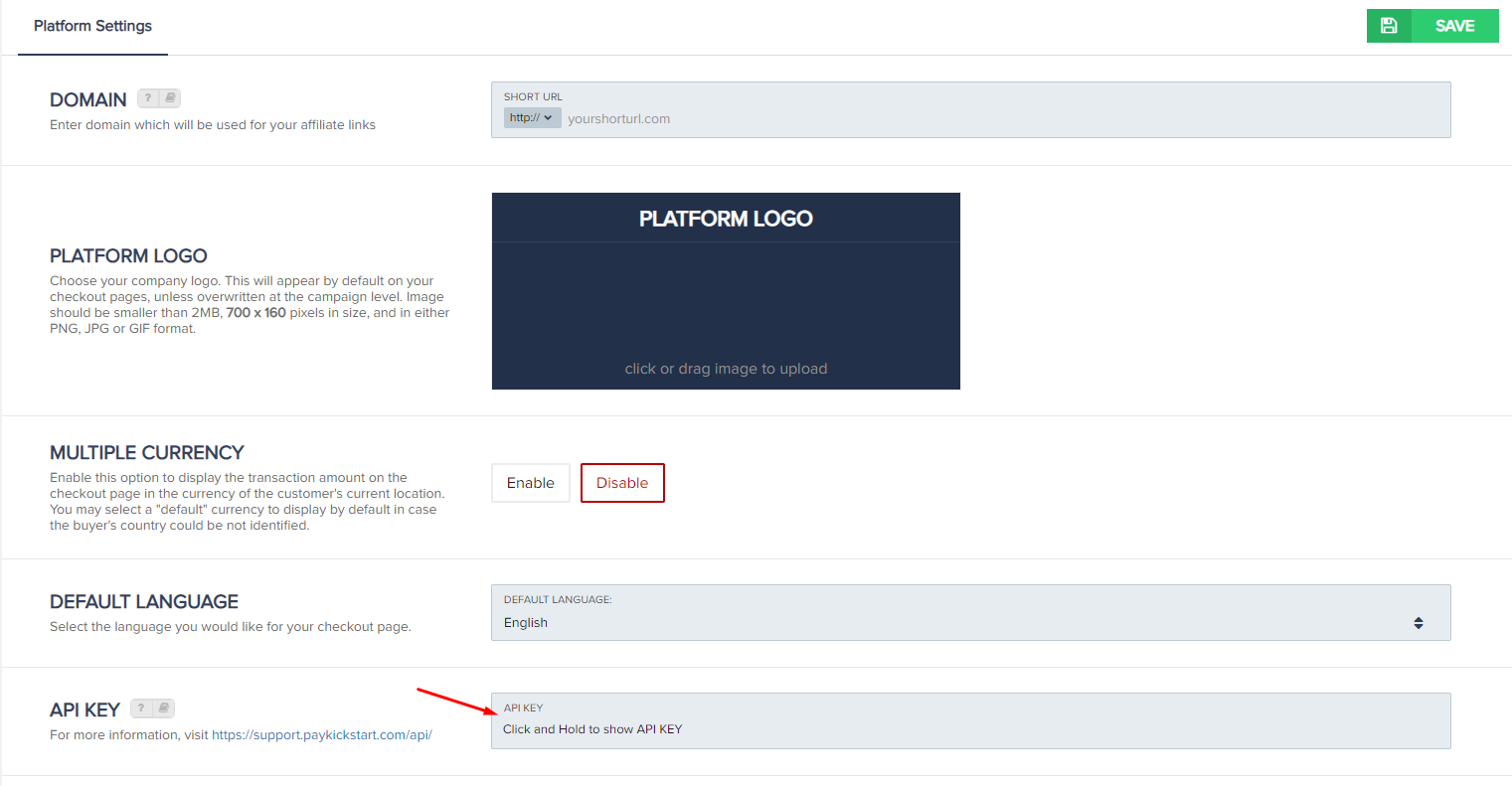 As a vendor to change the API key, you can use the Reset button.
Please note that resetting your API key would cause your previous key to stop functioning. Any API call and custom-made code which included the current API key you are using will be affected by this change. Having your API key changed creates a new encrypted value related to your account.
Warning: CHANGING YOUR API KEY IS IRREVERSIBLE.
Once changed there would be no option to return your previously encrypted API key.
​