The first step is to integrate Paypal with your entire account.  Once you have connected with Paypal, you will be able to enable/disable it for each product/service that you're selling.
Note:  You can integrate multiple Paypal accounts for your single PayKickstart account.
Step 1:  Go to the Integrations page.   Click the top right menu >  Choose Integrations.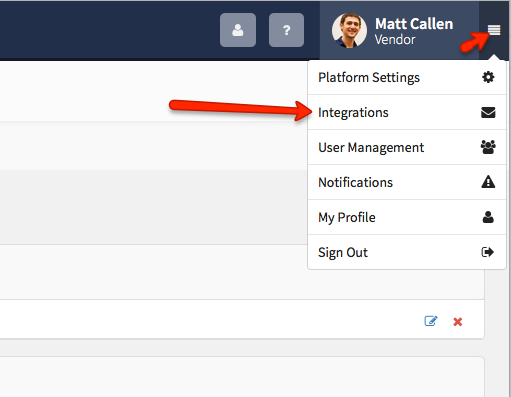 Step 2:  Click Add Payment Gateway.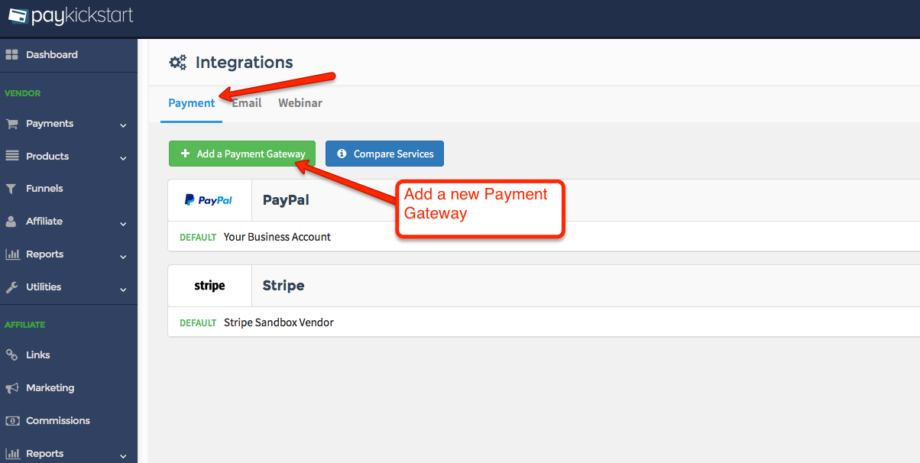 Step 3:  Select Paypal from the list of Payment Gateways.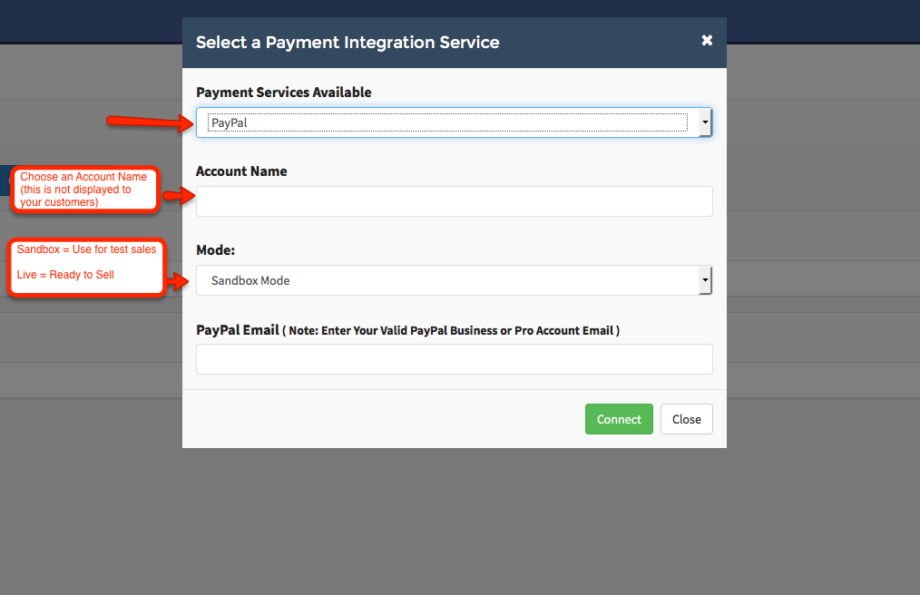 Step 4:  Choose an Account Name for your reference. 
Note:  this is only displayed to you, not to your customers.
Step 5:  Select the Mode Type.  
Sandbox = testing mode.  Use this when you are still testing sales and you're not ready to go live.
Live = When You're Ready to Sell.
Step 6:  Enter Your Paypal Email.  
Step 7:  Click Connect.
After clicking Connect, you will be taken to the Paypal Authorization page, where you will need to login to your Paypal account (if not logged in already).
Step 8:   Grant Permission at Paypal.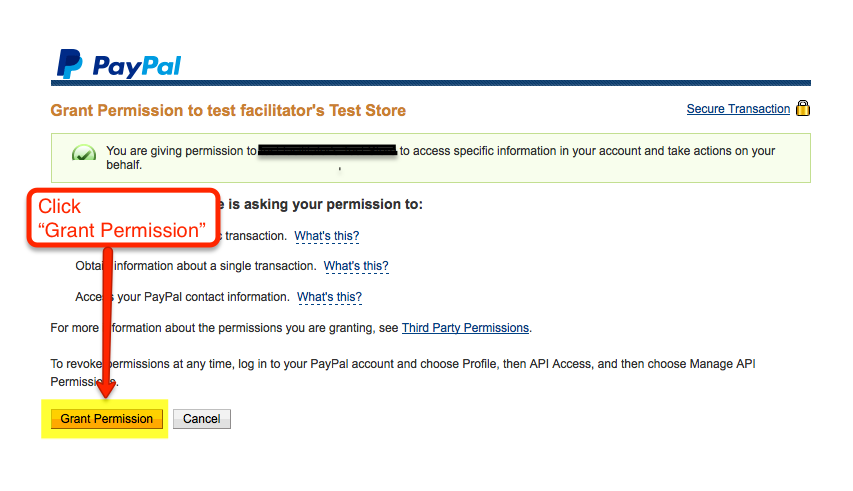 That's it.  You're done integrating with Paypal.
The next step will be Enabling Paypal for individual products, if you choose to take Paypal as a payment option.  You can enable this for any or all products.  To do so, go to Campaigns and locate the product you want to edit.