This tutorial will guide you through the process of integrating FreshMember membership service to your campaign.
Step 1:
In your PayKickstart dashboard, click on 'campaigns' in the left-hand side-bar.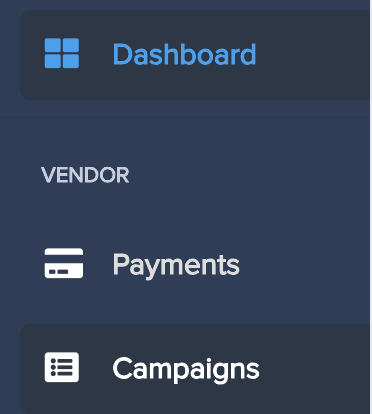 Step 2:
Select the campaign for which you would like to add a membership integration, and press the 'edit' icon on the right-hand side.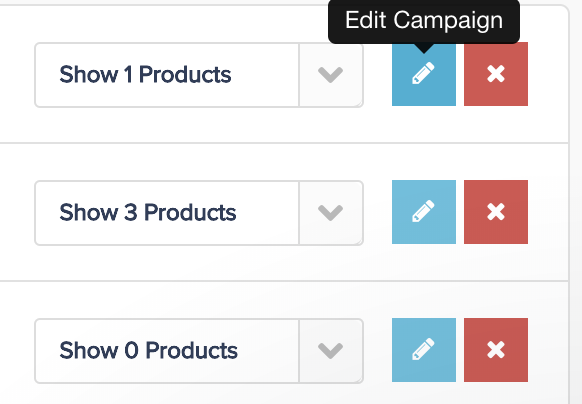 Step 3:
 When you open up the campaign you've selected, scroll to the bottom section titled 'Membership Integration', and you'll see a subheading labeled 'Membership Service'.
Click the drop-down box for Membership Service and select 'Freshmember' as your service to integrate.
 A new information box will pop up under your selected service asking for additional information. For FreshMember, you'll need a URL and API Key.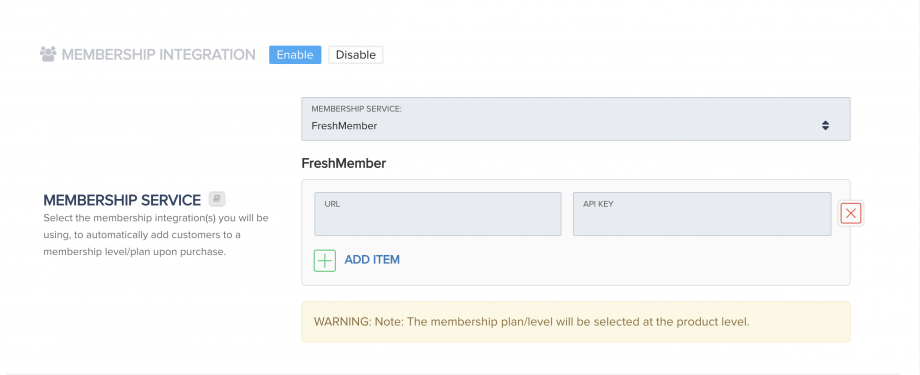 To get your API key in FreshMember, login to your FreshMember admin area and click on the key icon on the top right corner of the membership site you want to integrate with. A small modal box will appear - copy the API key from it.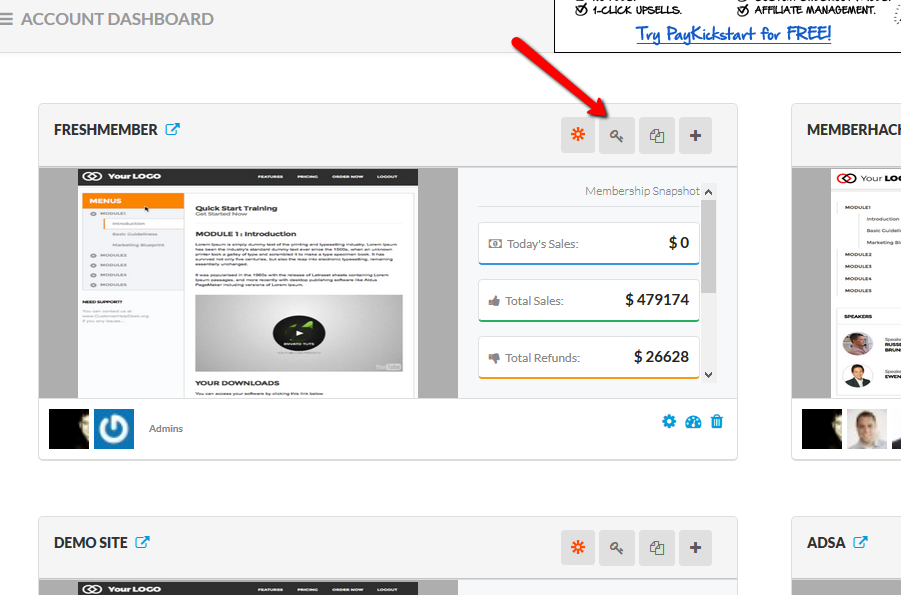 The correct FreshMember URL to add into Paykickstart is your FreshMember ADMIN login URL (i.e. the URL you use to login and manage your sites and also where you get your site's API key from), and NOT your FreshMember site URL. It will look like this: http://xxxxxx.app.freshmember.com (where xxxxxx is your FreshMember app name).
Step 4:
 Once you've entered the correct information in your PayKickstart Campaign to integrate FreshMember, press 'Save'. Now, your campaign will be integrated with FreshMember to automatically add customers to a membership level/plan upon purchase.
Step 5:
Step 5:  Make sure in your FreshMember Membership that you enable the PayKickstart option in the Payment Settings.

Step 6:
You may now link and enable a product in that PayKickstart campaign to your FreshMember site by selecting it from the Membership Integration options available while editing the products integration settings.