Using our ChartMogul integration, you can pass PayKickstart sales information directly into your ChartMogul account. This will allow you to have advanced reporting, on top of the reports we provide. Great for any SaaS-based business or company focused on recurring/subscription billing.
PLEASE NOTE: Only live transaction and subscription data will be sent to Chartmogul. Test data will not be passed to CM.
To integrate ChartMogul with your PayKickstart account, follow these steps:
Step 2:
In the integrations section, select "Analytics" and select "Add Integration".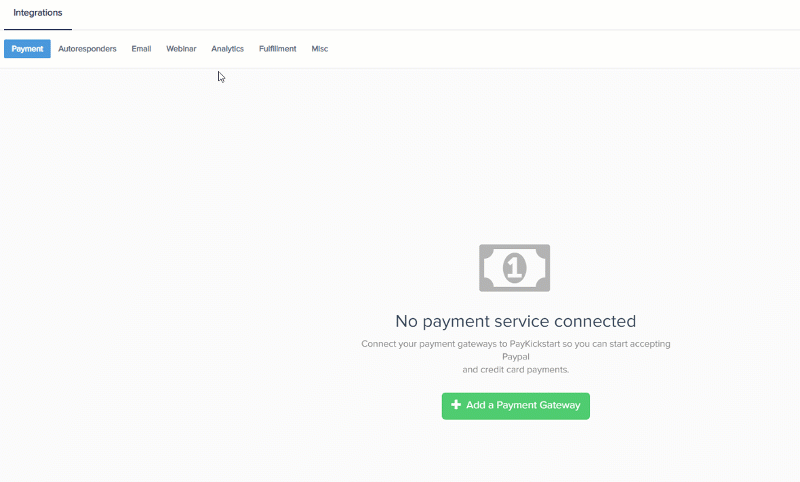 Step 3:
Select ChartMogul and enter the following information:
Name: Display name for vendor purposes.
Account Token/API Key: Found in ChartMogul
Secret Key(Optional): The Secret Key value is no longer needed and can be left empty.
You can enter the same value as your API key if needed.
To locate your ChartMogul API Key, click on the Profile option and choose to view your Profile, as seen in the image below: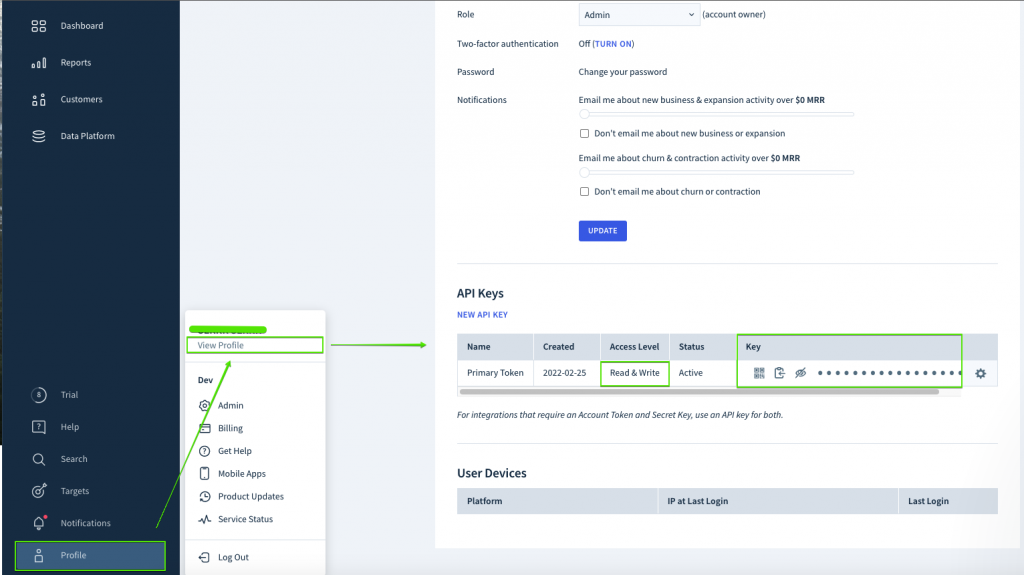 After entering the details in PayKickstart click on Connect + Start Sync: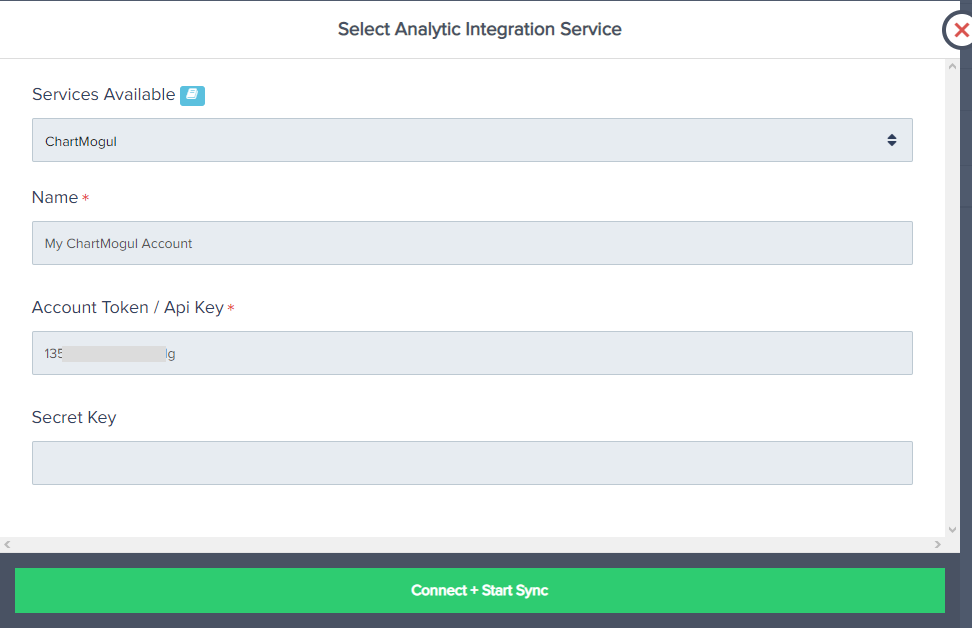 Please note

: If you have integrated with ChartMogul prior to March 2022 using the Secret Key, the integration will still continue to function.
New integrations no longer require the Secret Key to be entered.
Step 4:
After connecting, you will see a message on the integration that states; "YOUR DATA HAS NOT BEEN SYNCRONIZED YET."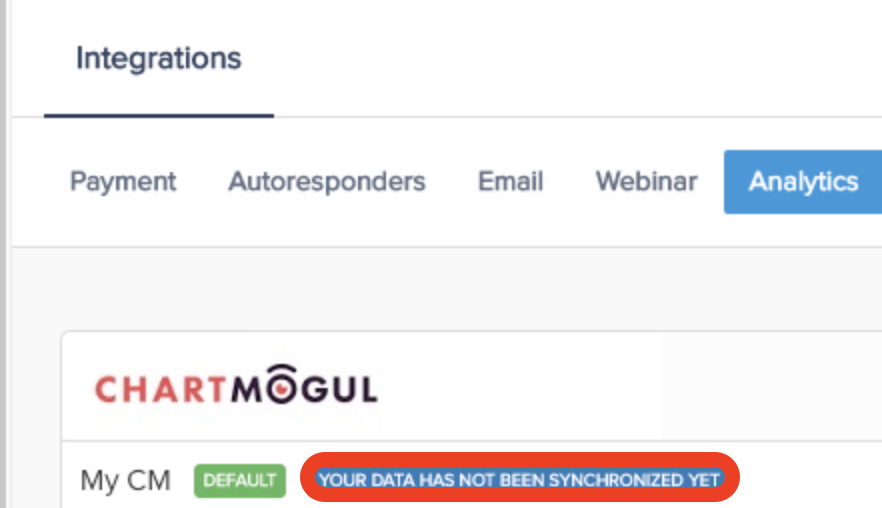 Select Edit on the integration, then click "Synchronize".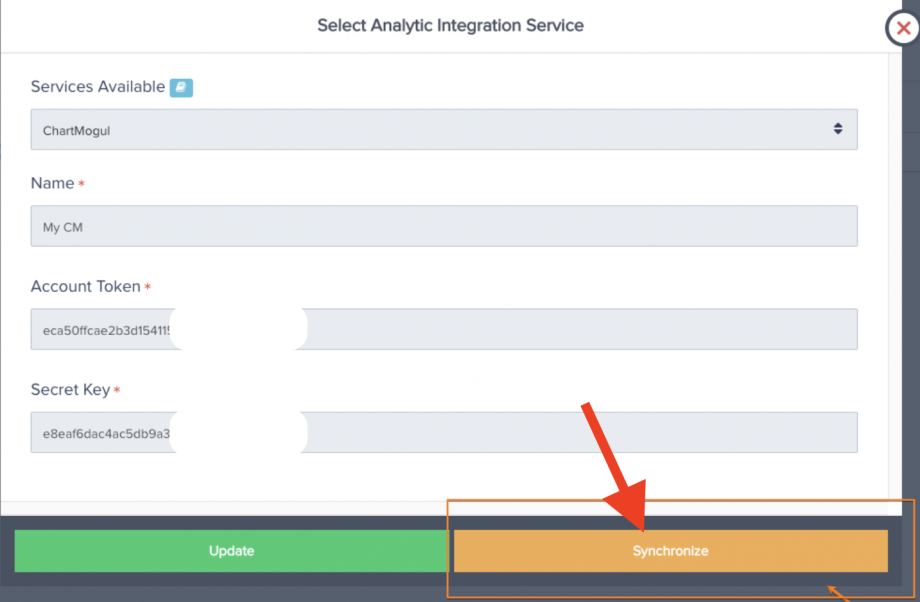 Step 5:
After the synchronization starts you will see:

Once the synchronization is complete you will receive an email stating the integration is complete and you can now view analytics using ChartMogul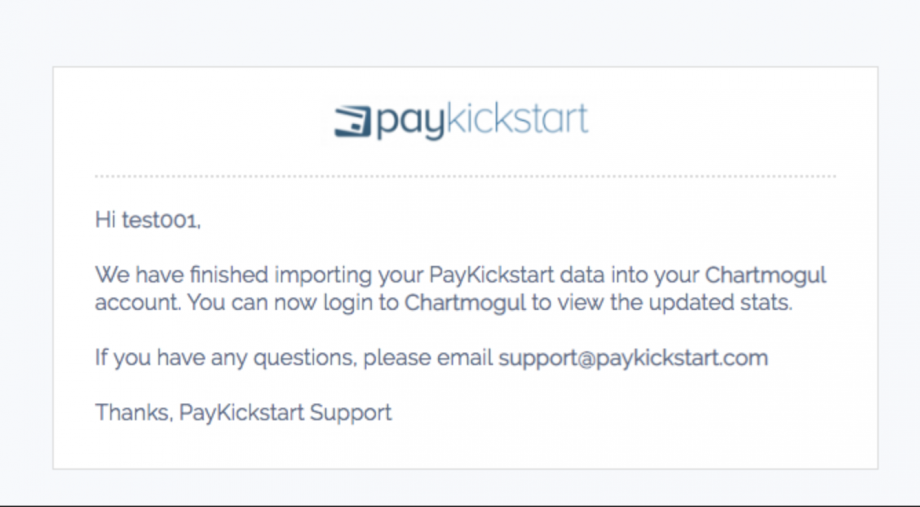 That's it! You are now ready to use ChartMogul to view analytics from PayKickstart.