This tutorial will guide you through the process of integrating aMember membership service to your campaign.
Step 1:
In your PayKickstart dashboard via the app, click on 'Campaigns' in the left-hand side-bar. You will be taken to the campaign section where you can choose the campaign you would like to integrate with. Once located, select the blue edit campaign button.

Step 2:
In the 'Campaign settings', please scroll down until you see 'Membership Service'.
Click to enable the Membership integration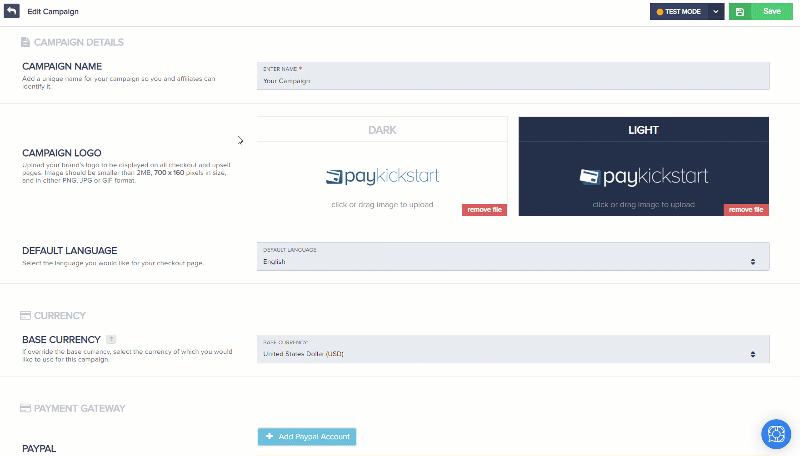 Step 3:
Select AMember

Step 3b: A new information box will pop up under your selected service asking for additional information. For aMember, you'll need a URL, API Key, and the Login URL. To find this info, do the following:
URL: Press "Save" Go to aMember CP -> Setup -> Global, press "Root Url and License Keys". This is your URL.

API Key: Login into the aMember admin area. Go to aMember CP -> Setup -> Plugins, and enable "api" module. Go to aMember CP -> Setup -> Remote API Permissions, and press "New Record" button. Enter "comment": "aMember-remote key"; This is your API Key.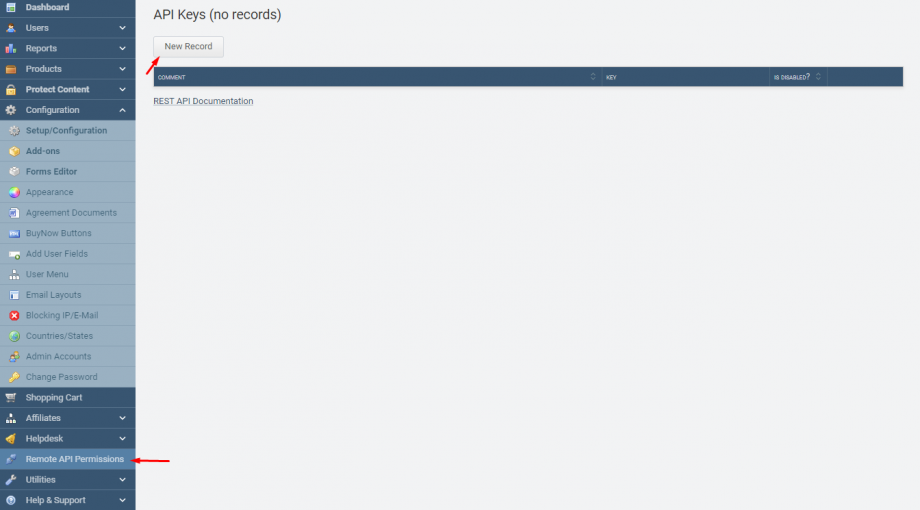 Login URL: The URL of the Membership Area Login page emailed to the customer along with their credentials.
Once this information has been entered Select 'Save'
Step 4:
In the Product settings, select Step 3 (Integrations) to open up your integrations settings for the product.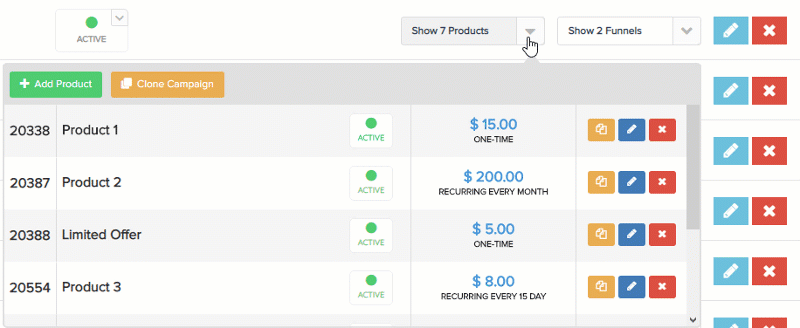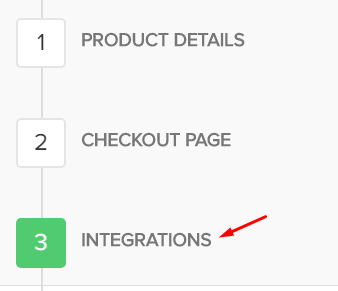 #1: Enable the membership integration option.
#2: (Optional) If you want to allow the customer to choose their own membership password at checkout, then enable this option. If you want to provide the customer with an auto-generated password, leave this option disabled.
IMPORTANT NOTE FOR PASSWORD FIELDS: If you are also offering an order bump or upsell product with a membership integration in the same funnel, the order bump or upsell purchase would use the chosen password set for the first product(Front end) purchase. AND, If the customer already exists in the Membership service, then CUSTOM PASSWORD functionality will not assign the customer a new password, but instead, provide the customer with their previous set password to access the membership.
#3: Select your Membership platform.
Now you can select the membership level related to the product and save the settings.
Step 5:
After selecting the membership service, select the level/plan you want to associate with the product.

Step 6:
After selecting the membership and level/plan/course click save in the top right of the page to save the product settings.


After you save the integration settings for the product, the customer would receive login access to the membership platform after purchase.
If the purchase is related to a subscription, access to the membership would be controlled automatically the customer's subscription status in PayKickstart.