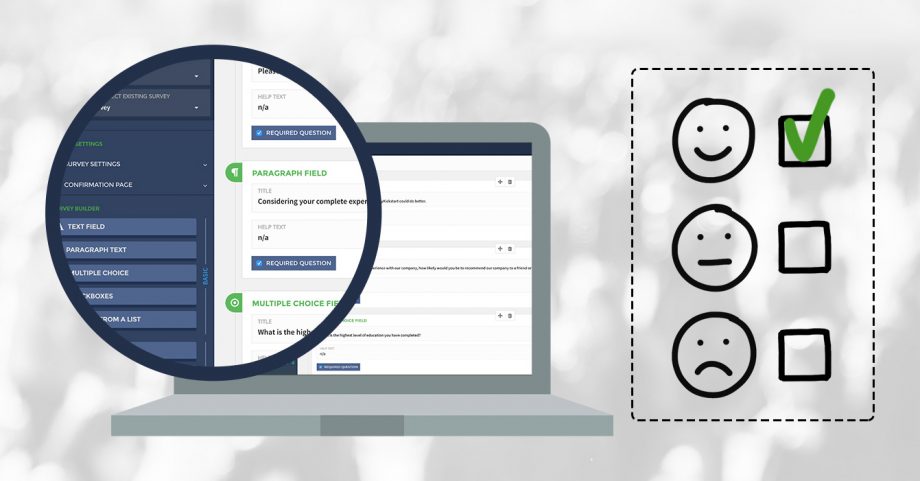 First, you must have an active PayKickstart account and be upgraded to the Premium plan to use Surveys.  Surveys will allow you to automatically send out a pre-designed/written survey via email to a customer based on a specific action your customer has taken (ie: purchased a product, refunded, canceled, etc…)
To create your first survey…
Click on "Surveys" in the left-hand navigation under Premium.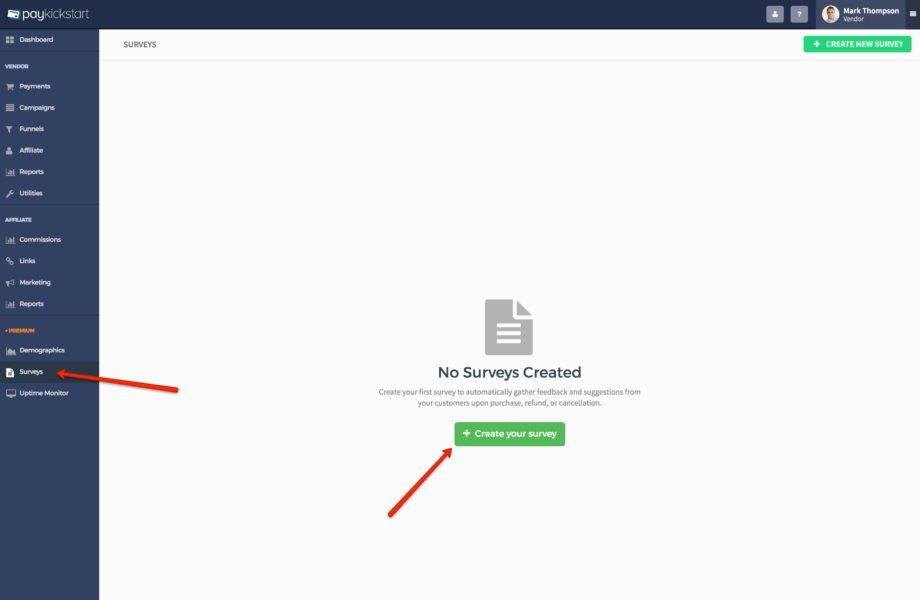 Then click the "Create your survey" button.
You will then be taken into the Survey Builder.
You can either create a survey from scratch OR select from the dropdown one of our pre-written surveys, of which you can import and customize.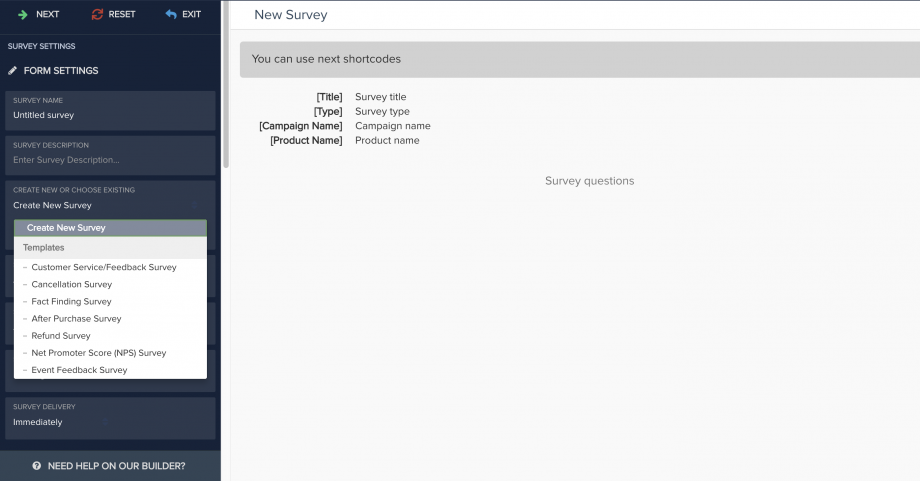 On the left navigation you will see Survey customization options like providing a Survey name, description, template color and user experience settings.
Then you will want to specify when your survey should get sent to your customer.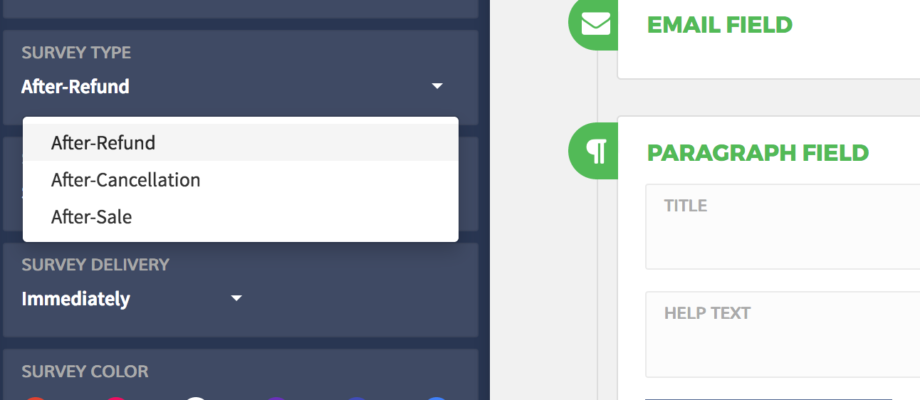 Select the product this survey applies to and how many hours/days/weeks/months it should get sent based on a purchase/refund/cancellation.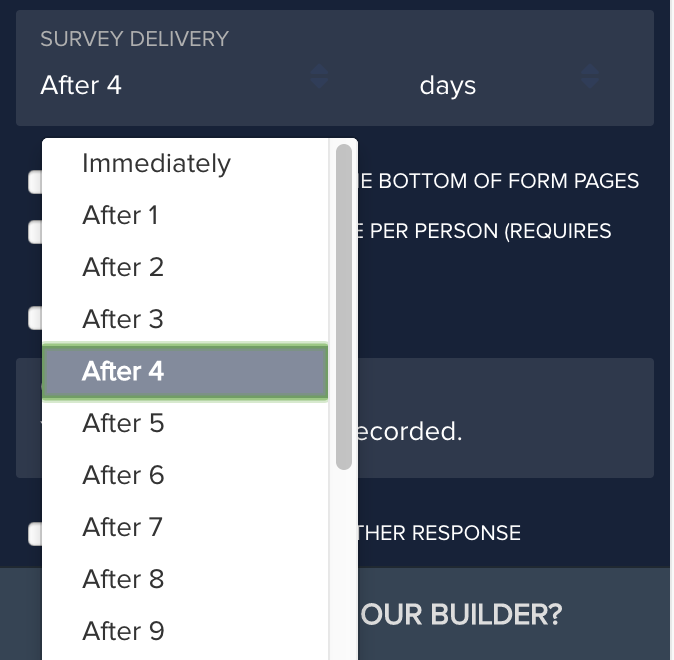 To add a question or element on your survey, just click one of the blue labels and it will get added to your survey.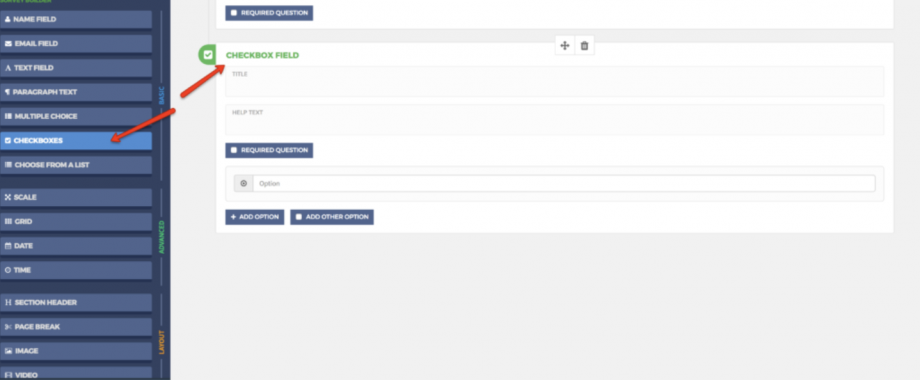 Note:  You can also customize the survey by adding shortcodes, which are shown at the top of page.
After you have created your survey, click "Next" in the top left and it will take you to where you will customize the email that gets sent out to your customer to request them to complete the survey.

You can write a custom email OR choose from one of our pre-written templates and customize it.
Then click "Save".  You are ready to go.
The dashboard will now show you a summary of that survey you created, along with links to preview it from a customers standpoint.  Once responses start coming in, the "View Responses" button will be enabled for you to see the responses.