Vendors can allow their customers to choose a quantity at checkout to order more than one of a specific product. The updated pricing will be based on the product price multiplied by the quantity selected to display the total price.
To enable this feature, please complete the following steps:
Step 1: In your PayKickstart account, locate the specific product and access the product settings.

Step 2: In the product settings, section 1(product details) locate and enable the quantity field feature.

After enabling on the product settings, your customers will be able to choose their quantity selection on the product checkout. The quantity field will vary slightly depending on the checkout template being used.

If the selected quantity is greater than 1, the quantity amount will be shown in the transaction details section for vendor purchase reference.

---
Limit Quantity
Selling a limited amount of products?
You can limit the quantity to match your inventory and prevent additional purchases automatically.

You have the ability to show the total quantity remaining to your customers on your checkout forms.

Once the limit of purchases is reached, the Complete Purchase button will show that the product is Sold Out.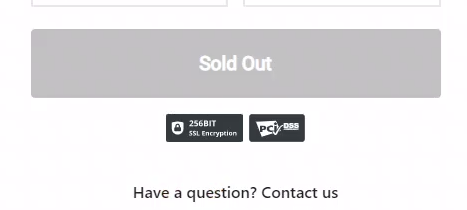 Customers will no longer be able to place their purchase through the checkout form until the limited quantity is reset or disabled.
---
Please Note:
Quantity has a Max of 999,999 at this time.
If you have shipping enabled, the selected quantity will be sent to the integrated shipping service.
In fulfillment export sheets there will also be a quantity column for reference.
Limited Quantity would also apply to order bumps, in case the order bump product has limited quantity set in the product's settings.