For many vendors (especially vendors selling digital goods), they do not want their customers purchasing the same product twice.  Unfortunately, customers do forget that they purchased a product in the past or purchase it again by accident.   This can lead to an increase in refunds or disputes.
PayKickstart now allows vendors to block duplicate purchases, so customers can only purchase a product once.
To block duplicate purchases, click on "Campaigns" then Edit Product.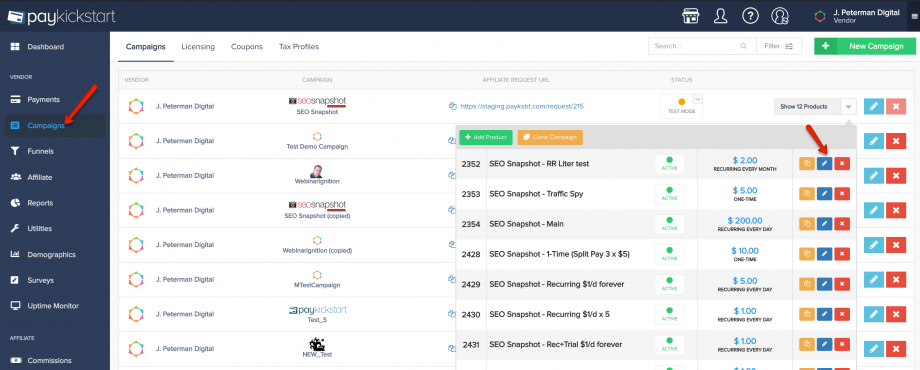 Then enable the "Block Duplicate Purchases" option in the "Step 2" area.

Also see: https://support.paykickstart.com/knowledge-base/disable-duplicate-purchase-warning/